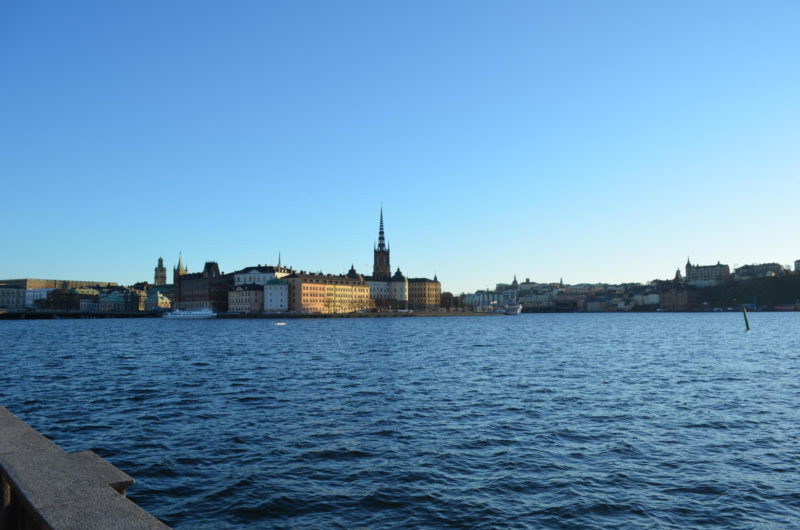 The Capital of Scandinavia, Stockholm, is made up of several islands. Each island is known as a different neighborhood and they all have something special to offer. There are plenty of things to see and museums to visit, but you want to make sure you plan things that are close to each other. Here is a trip guide for the main sites over two days.
Day 1: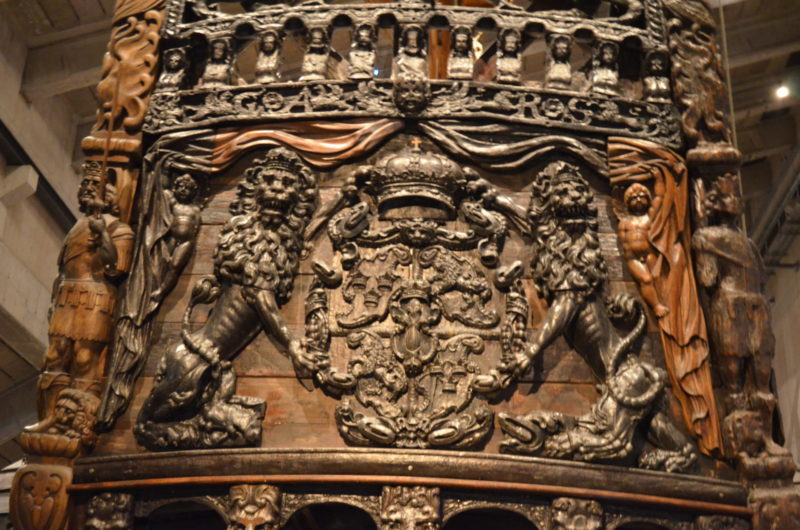 –Vasa Museum
This ship was built 400 years ago. It took 400 builders to complete it and two years to finish. On board, Vasa could hold 250 crew, but it sunk on its maiden voyage only 1000 feet from the dock. 30 people were killed and it stayed underwater for 333 years.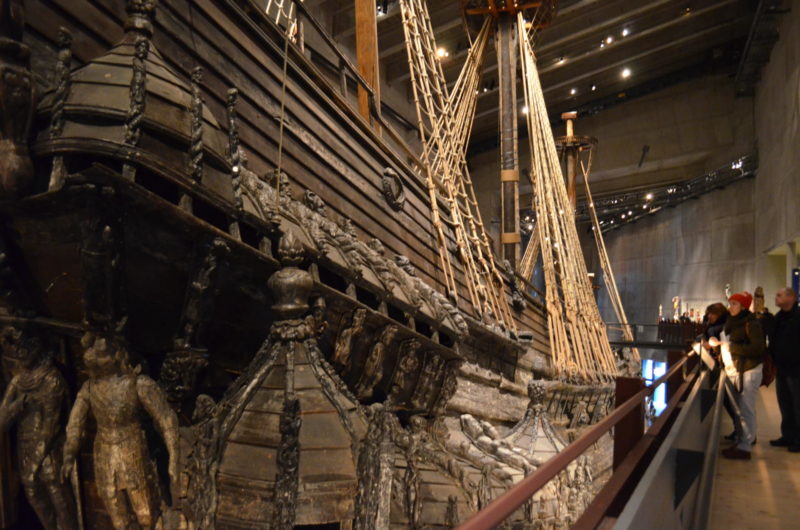 Vasa sunk on August 10th, 1628 and was brought back to the surface in 1961. Once it was raised it took 10 years to dry out, and another 17 years to restore. Every 15 minutes it needed to be sprayed with PEG for 2 min. PEG is short for polyethylene glycol and it is in beauty products. This replaced the volume of water in the wood to help maintain it.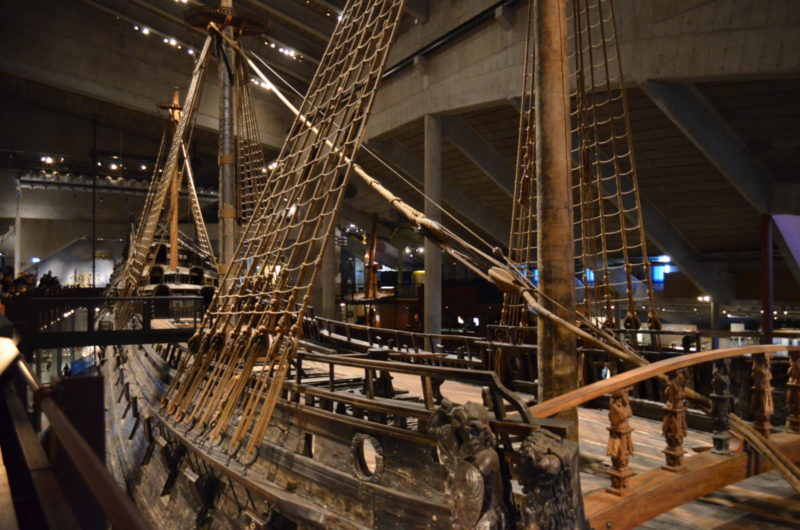 One reason the ship was able to stay so intact, it is about 98% original, was because of the low salt content in the water where it sank. To this day, 10 to 15 bolts are exchanged with stainless steel to take replace the rusted bolts changed in the 1970s. There are over 5000 that need to be changed! This ship is a great example, and one of a kind in the world, of what war ships were like of that time period. The museum itself has a yummy cafe and is very interactive. They give free English tours and have a short movie in 5 languages. I was there with my parents for an hour and a half. As a twenty something, I could have spent more time there!
–Abba Museum
This was dedicated to the band Abba, Sweden's most popular export. It also had a section of Swedish Music Hall of Fame. As I was not an Abba fan, I did enjoy the museum. It was really interactive so you could have fun with karaoke, dancing and creating your own beats.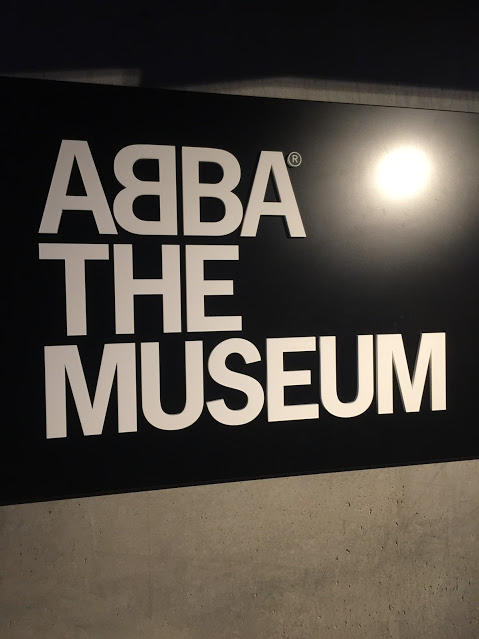 -Gronalund
Open during the summer months, this is a pay per ride amusement park right on the water. They have kiddy rides to full coasters. It was closed, as I visited in December, but I saw some of the rides and I definitely would have wanted to spend some time here if it were the summer.
Day 2: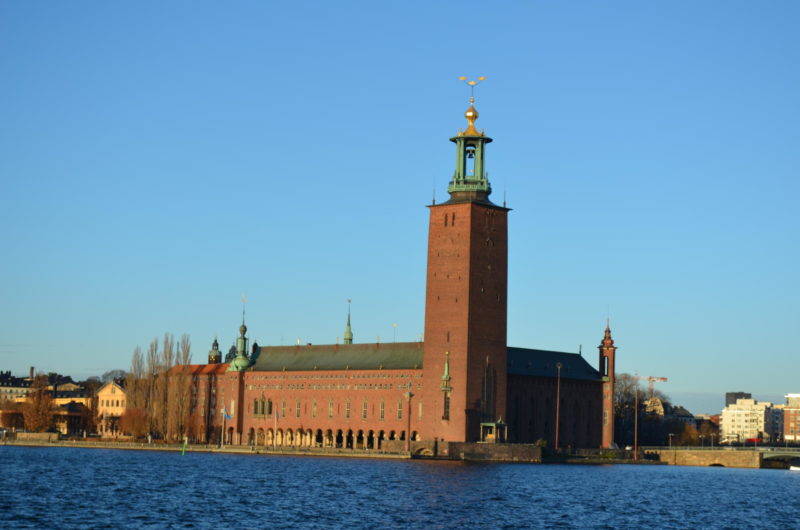 -City Hall
Stockholms City hall may seem bland from the outside but the inside is another story. You can take guided tours that last about 45 minutes and give you a great overview of Swedish history and the workings of the government.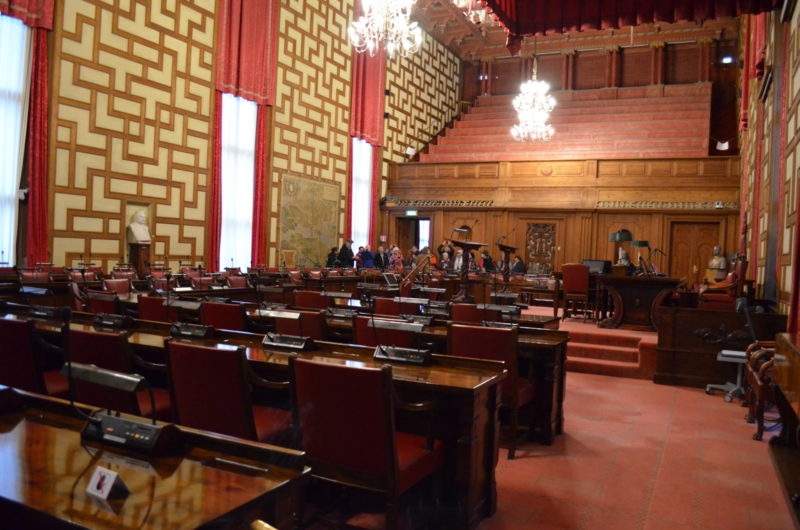 This is the main voting room, where politicians meet on the third Monday of every month. The building itself is only 93 years old, but it was built to look much older. The majority of the building is in a Romantic style and there are over 8 millions bricks throughout the building.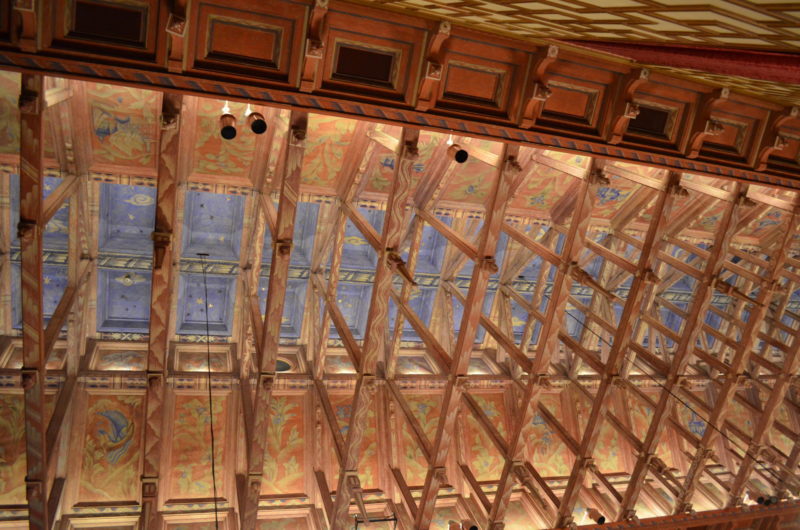 The top of this ceiling is to pay homage to their viking history. Interestingly enough, English got the term "Window" from Nordic language, as it means "wind eye." The architect wanted there to be an "open sky" so the politicians could be "heard outside." In other words, nothing discussed in this room was to be held private from the public.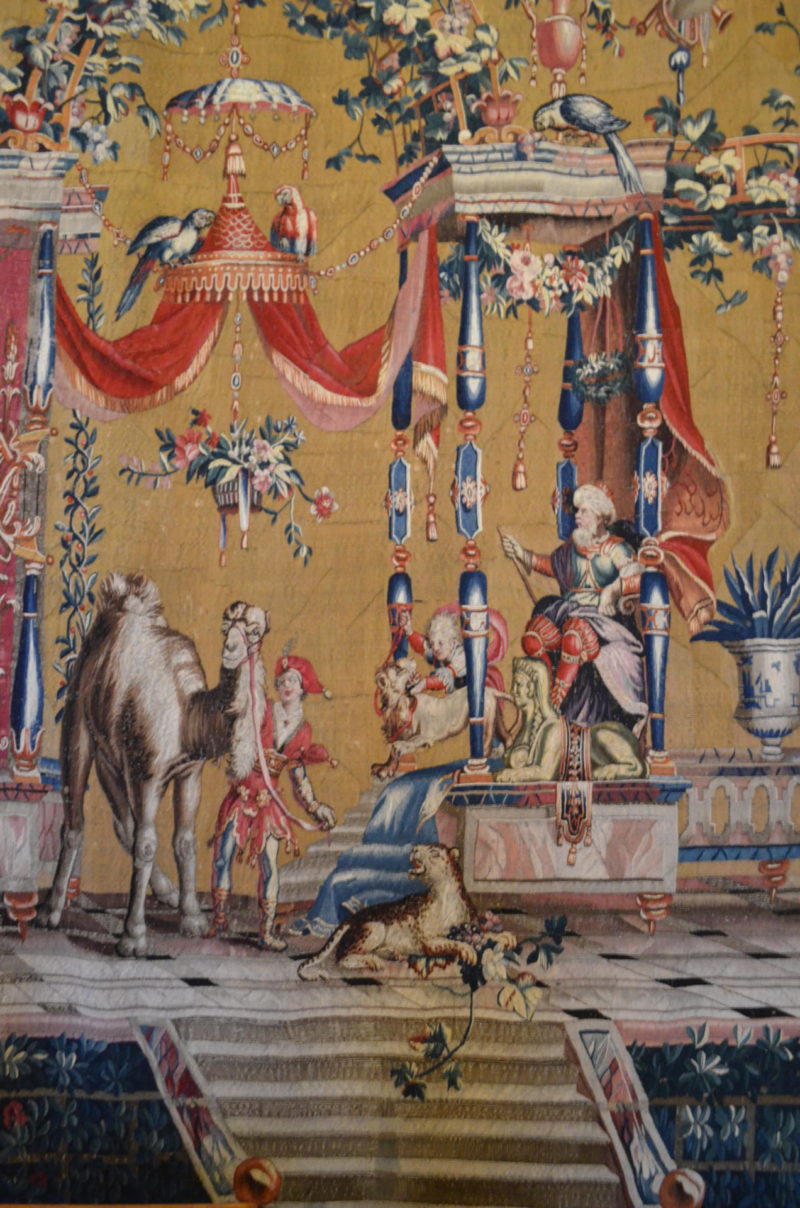 This is a close up of a tapestry in the "Wedding" room. Each Saturday about 60 couples get married in this room. It is so famous that there is a 6 month waiting list.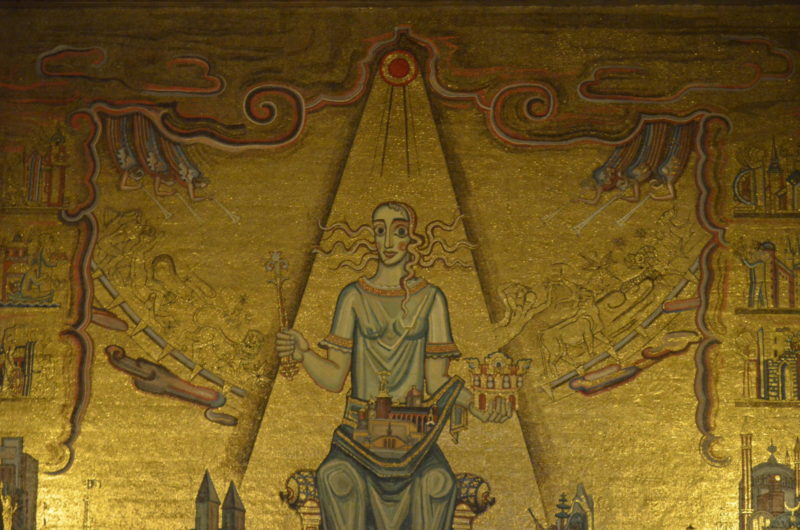 My favorite part of this tour was the final room. There are over 18 million tiles of gold and it was just stunning. I was not expecting this at all and it truly takes your break away.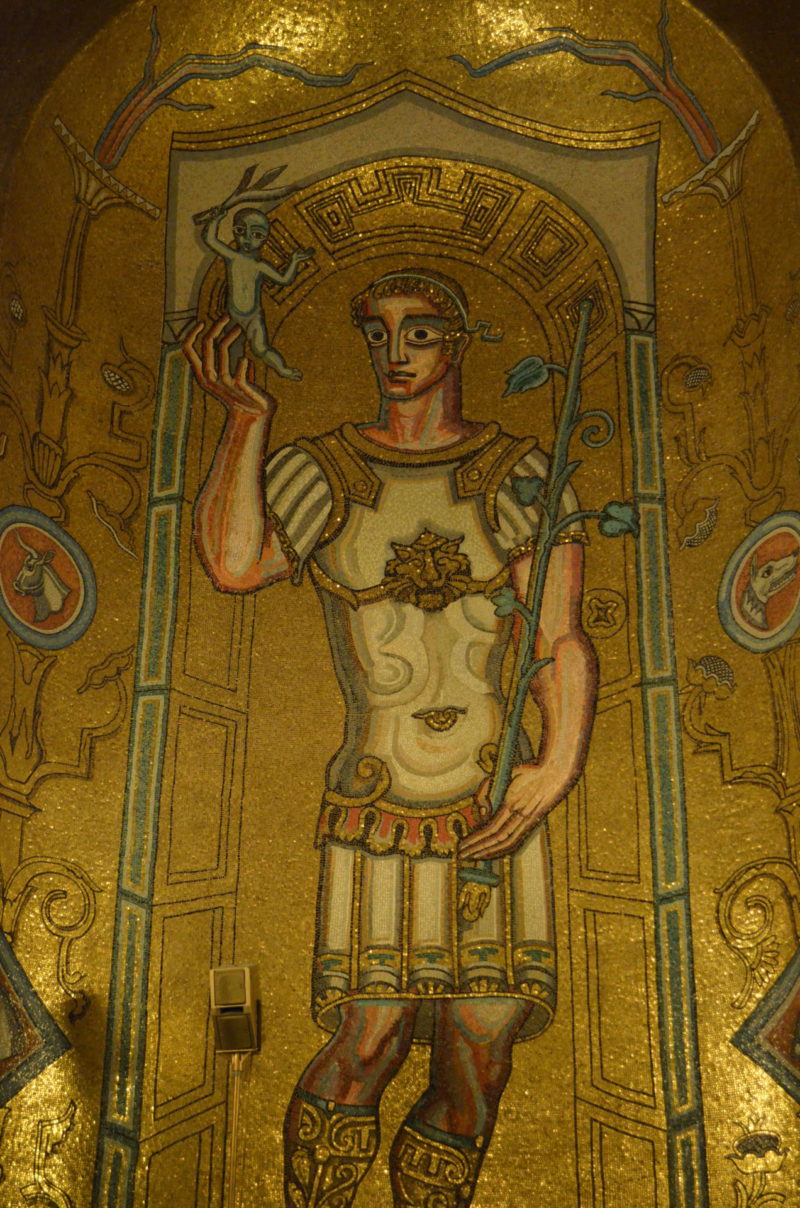 -Stockholm Cathedral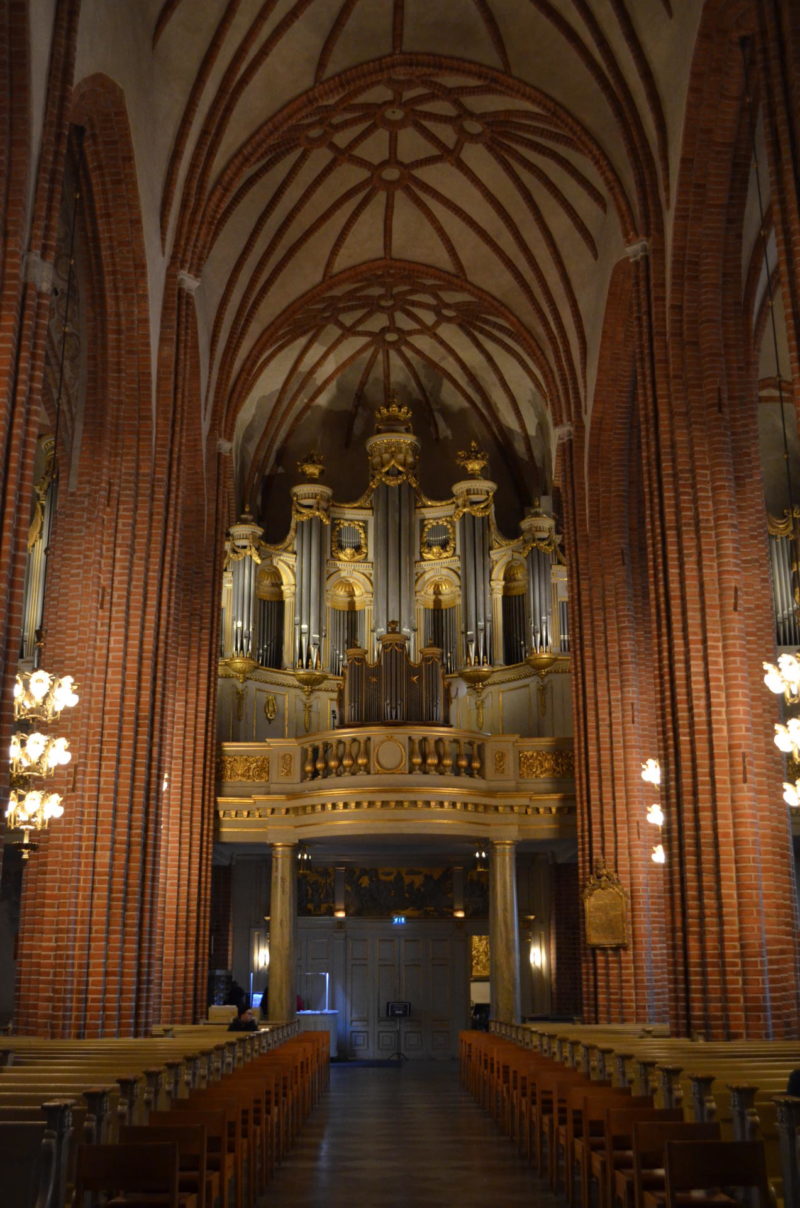 A short walk away you will find the Stockholm Cathedral. Although most churches in Europe are similar, I found this one to be shockingly different. I have never seen the inside of a Cathedral all brick. I have also never been to one during the Christmas season. On the day I visited there were groups of small children being told the story of Mary and Joseph.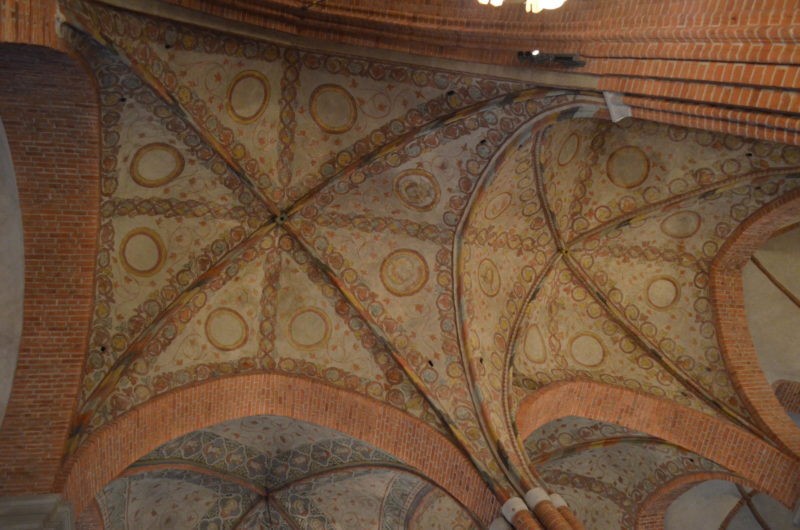 On one side of the church was interesting paintings on the ceiling. It was different but quite intricate.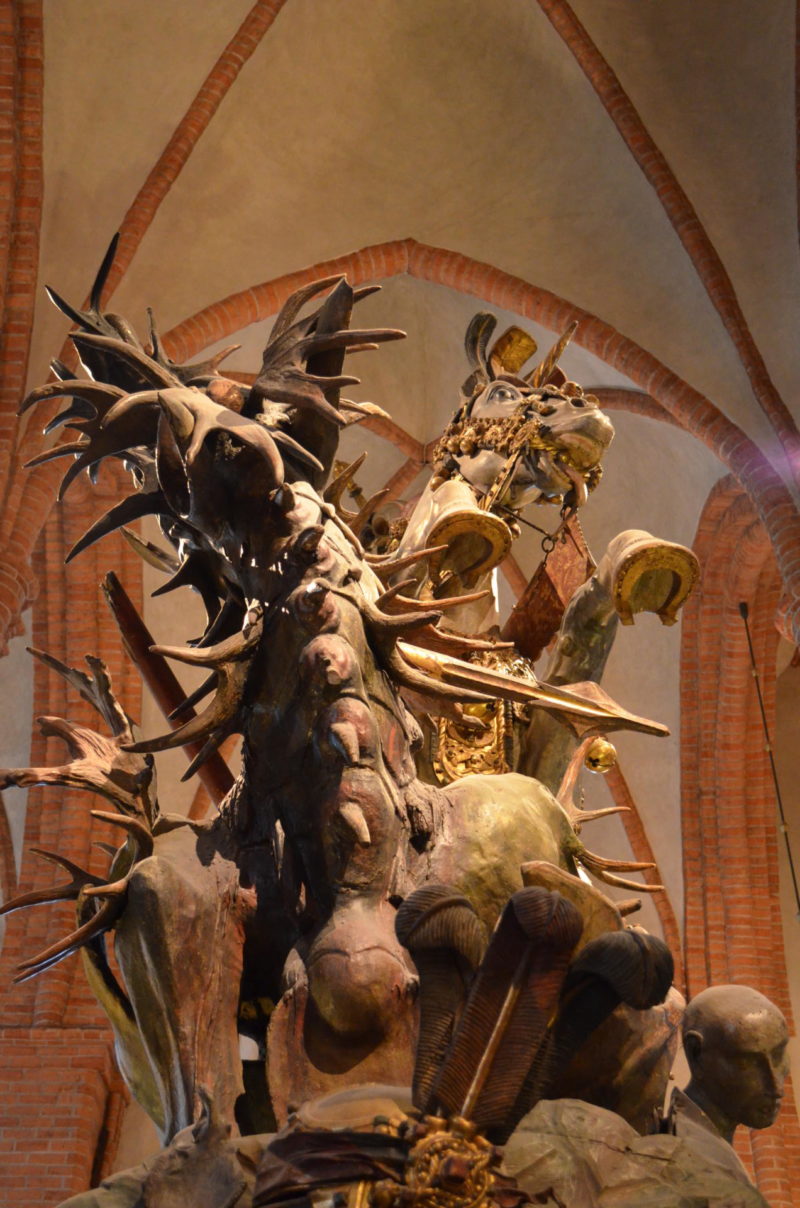 A main site in the Church was a statue of St. George slaying a dragon. Legend has it that a dragon requested a young girl every month in exchange to not burn down the city. When it was the Princess' turn, St. George killed the dragon, saving the community from any further killings and threats.
-Old Town and Square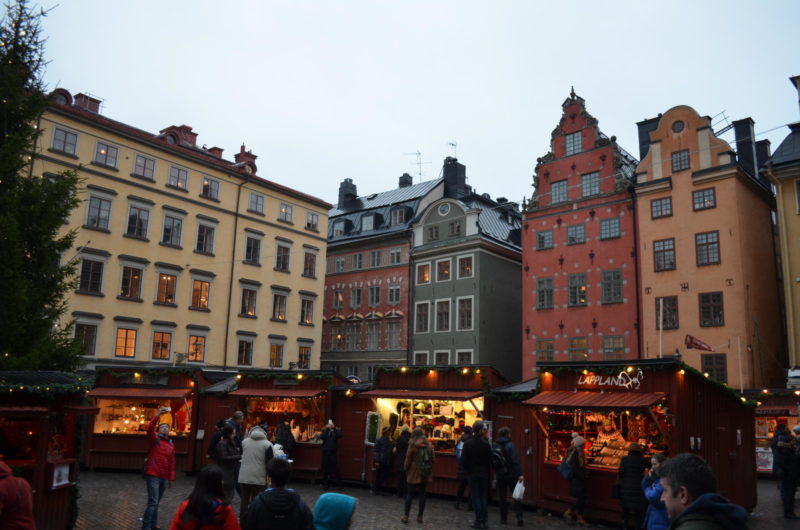 Again, I visited during the Holiday Season so there was a Christmas Market. But this area has great boutiques and some of the oldest buildings in town.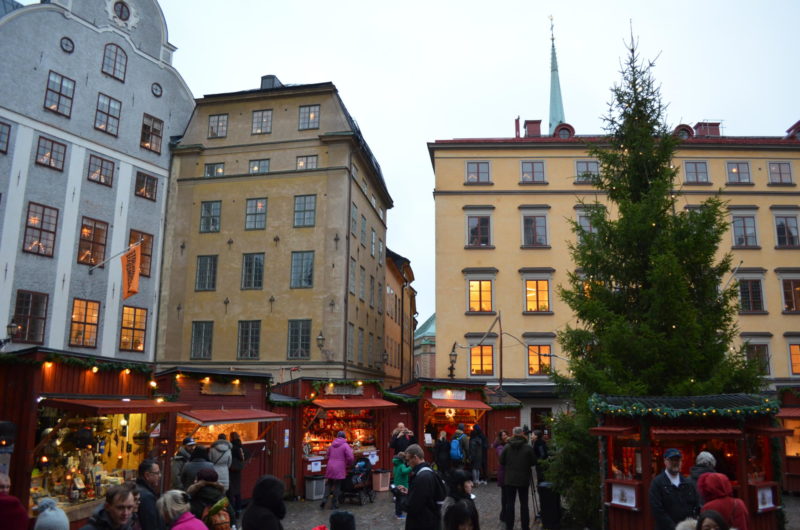 -Nobel Museum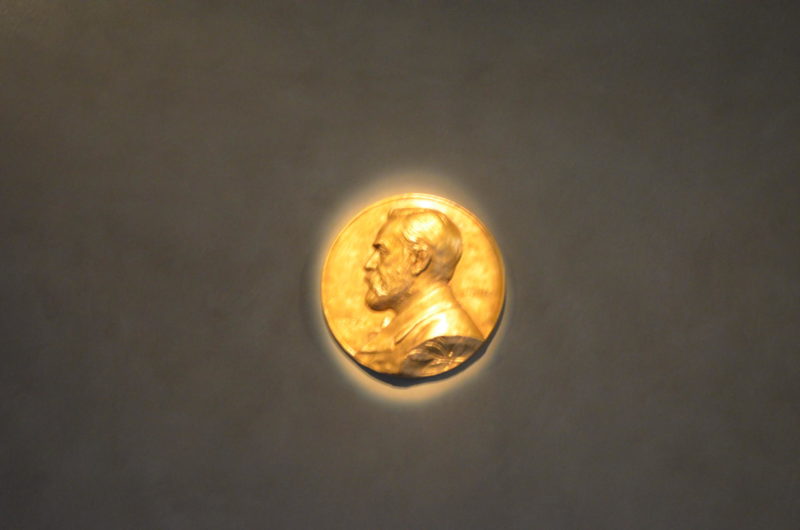 Right in the center of the Old Town Square is the Nobel Museum. I would highly recommend the guided tour as there is not much to see in the museum itself. The tour gives you insight to who Nobel was and then the process of the award. It is a small place with a large corner for science experiments for kids.
I saw all of this over 3 days because I did a lot of walking back in forth. If you follow this itinerary your days will be full, but at least everything will be close to each other.
What was your favorite thing in Stockholm?