4/18/11
This past week was my spring break. I went to Milan with Ana and we stayed with her friend Aide. I had a lot of fun with them. They are really chill and laid back. Her friend told us great places to eat, and there was obviously great shopping there. They both speak Spanish, but it just made me realize even more the importance of learning another language. Aide took us on a day trip to Lake Como and it was gorgeous. The weather was beautiful and George Clooney has a villa there. It was a lake with mountains all around it. I saw and climbed to the top of the Duomo, went to the Palace and Arc of Peace.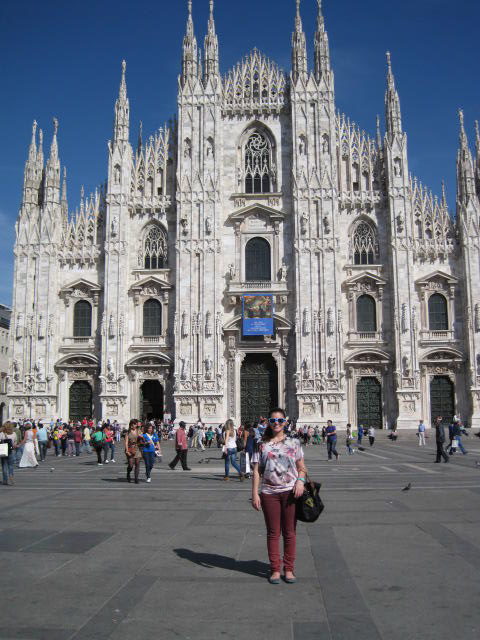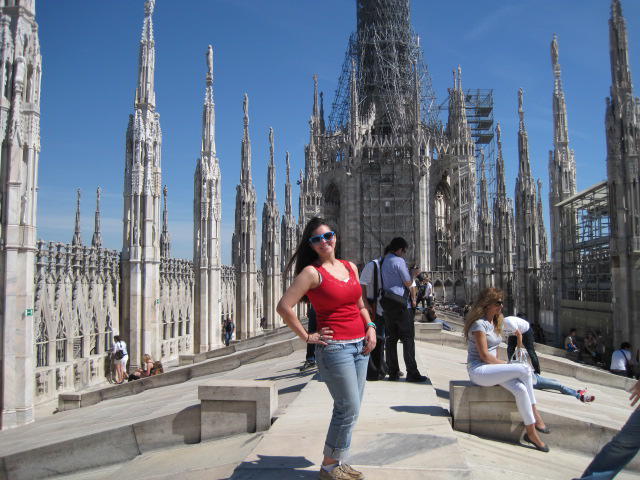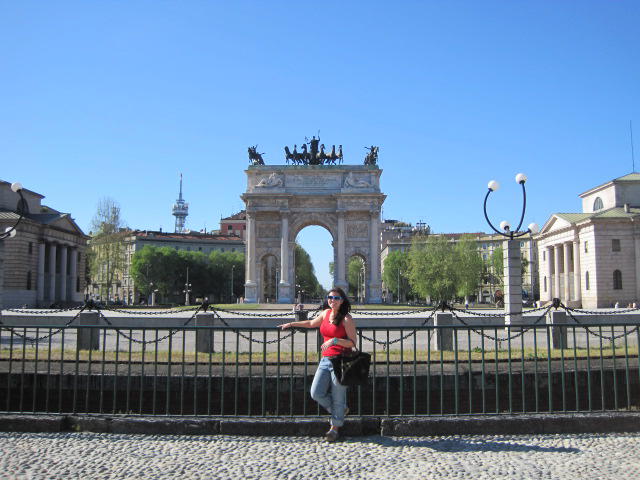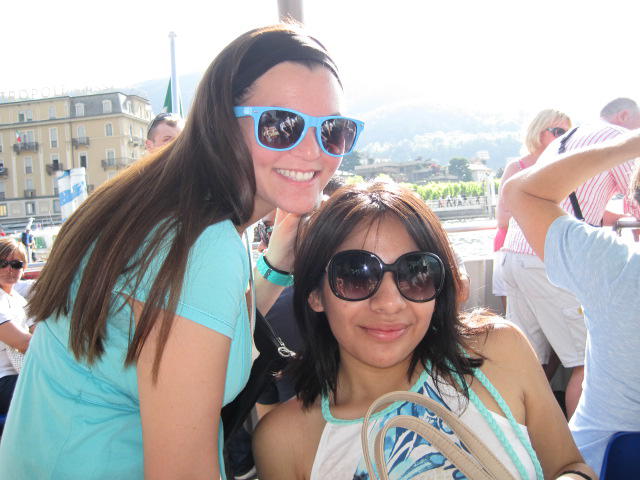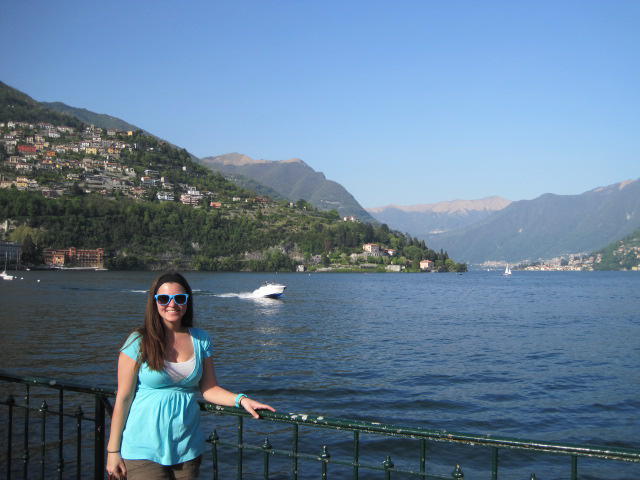 Then I went to Florence. Since I was meeting up with Deb and Mary Elizabeth there, I took a day trip to Pisa. Pisa was small, but a really cute Italian town. All there was to do or see was the tower and the church next to it, but I'm still glad to be able to see I saw it and climbed to the top. Once again, the weather and amazing and there were mountains all around the town.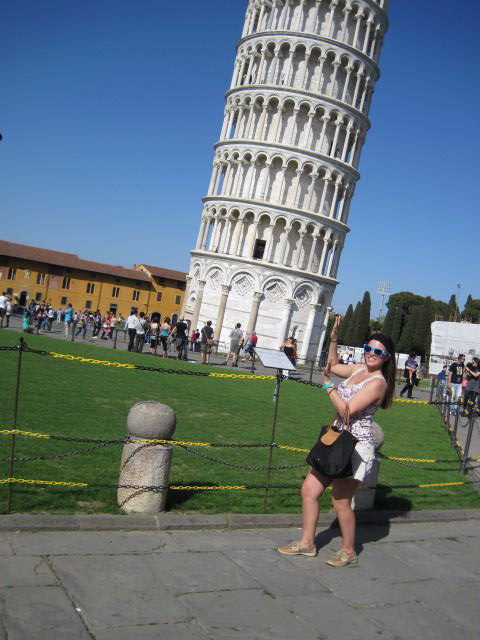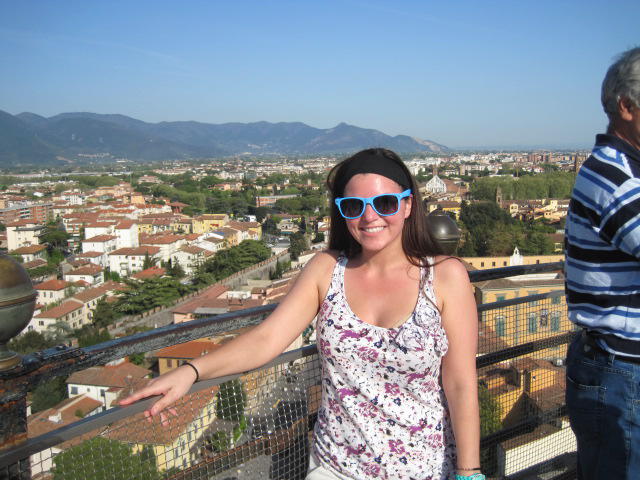 Other than Milan, all Italian towns seemed to be surrounded by water, either lake, but mostly a river, and then mountain all on the outskirts. The weather, minus in Rome, was sunny with few clouds and hot but bearable. Rome was cloudy and a little more chilly with a little bit of rain.
Florence was my favorite, and one reason is because the town symbol is the fleur de lis!!! The food was amazing and I felt there was more to see than Milan, Pisa and Lake Como. The hostel I stayed at was at a great location. I was unable to meet up with Madison, but I did run into Hannah and one girl in Chi0. I saw David in Academia, and then went to the Uffzi where I saw 'the birth of venus' by Botticelli, Venus of Urbino by Titian, Caravaggio's shield with Medusa's head and Artemisia Gentileschi's 'Judith Beheading Holofernes'. I also went to the hill where they have the David in bronze that overlooks the city. I also went to the famous bridge and gardens. Overall, I thought it was the prettiest.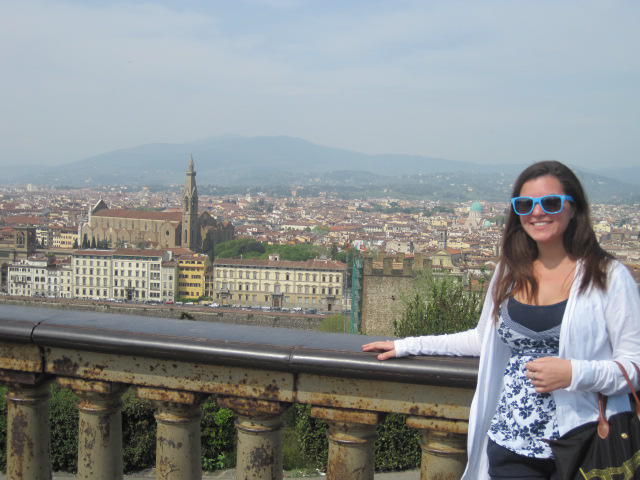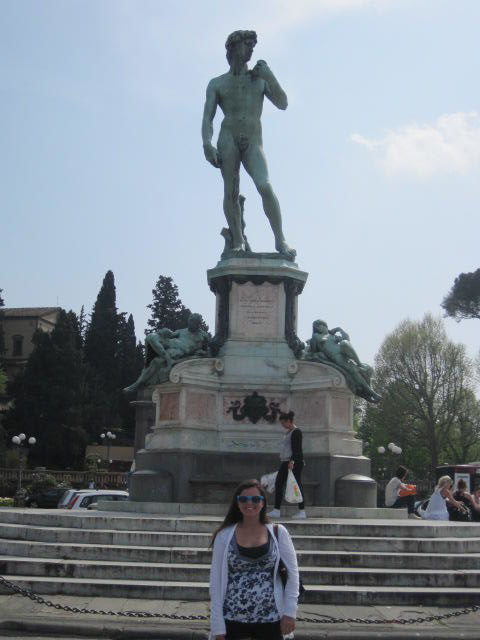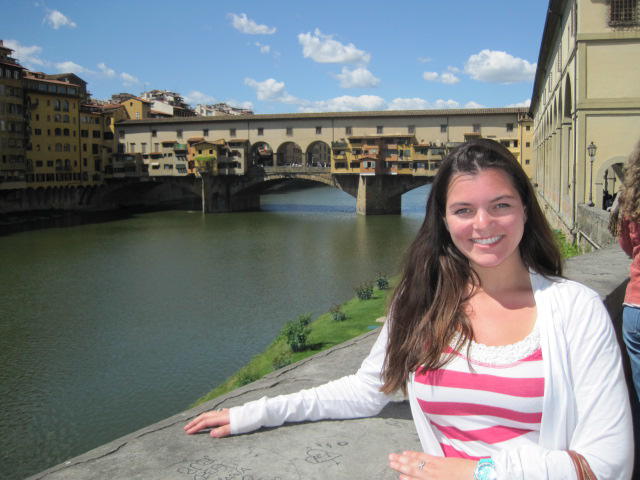 Rome, I thought was boring. I went to the Coliseum, which is cool because it was built B.C., but it did not take my breath away. Same with St. Peters Square and the Vatican City. I went to the Vatican Museum and saw the Sistine Chapel, and that too, I did not think was that special. I went to the top of the dome at St. Peters, and there I thought was the prettiest view of Rome because you could see the mountains. It was very crowded everywhere I went, and you could tell it was a very touristy place because prices were a little bit higher and the people were not that nice. There was also a lot of graffiti.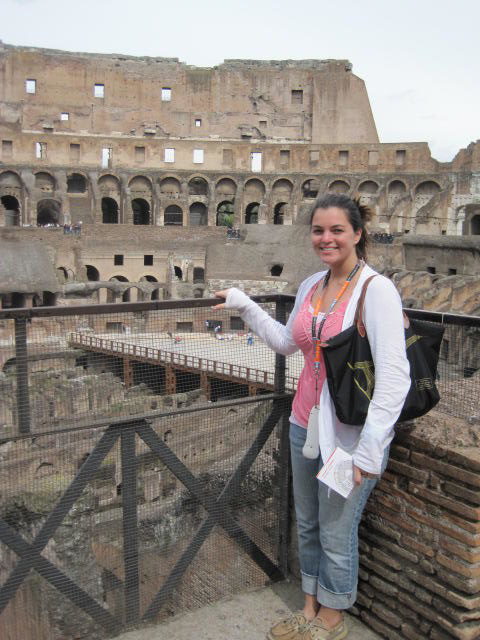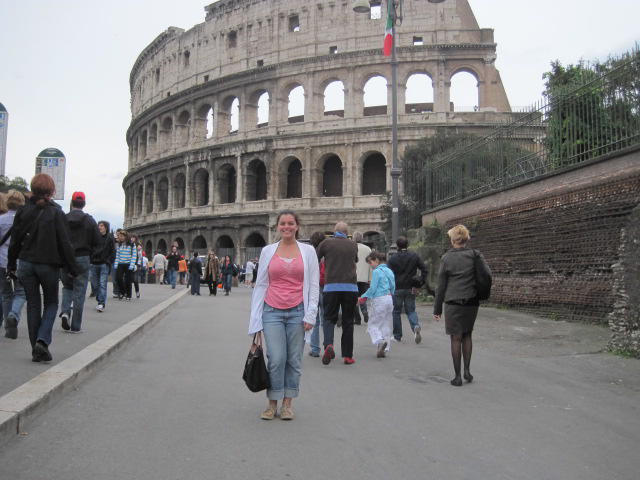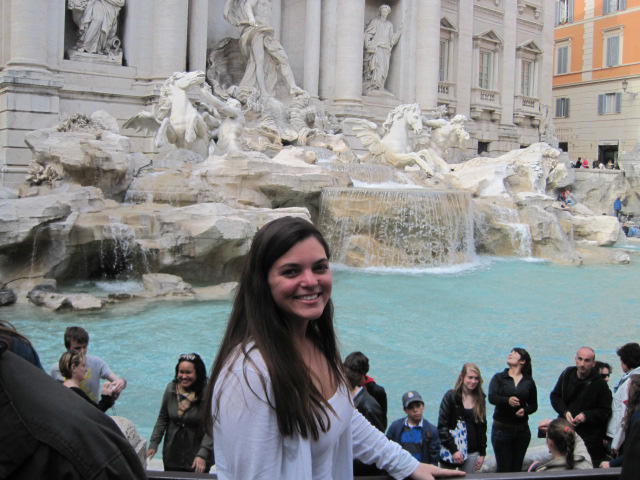 This is one of many posts from my journal I wrote during my semester abroad in 2011. I will not change anything in the post unless noted here.