Icons of Modern Art was a large exhibition at the Louis Vuitton Foundation in West Paris. It is a collection of Sergei Shchukin's personal paintings, who had one of the most remarkable art collections in Russia. He collected Monet, Degas, Cézanne and Gauguin to name a few. Not only is the collection a great example of art at the turn of the 20th Century, but it also influenced Russian artists.
The exhibit started with a room of self portraits. These included Picasso, Van Gogh, Cézanne, Gauguin and Derain, which gave you an idea of the artists he was funding in the late 1880's. The above painting of Shchukin himself was done by Christian Cornelius.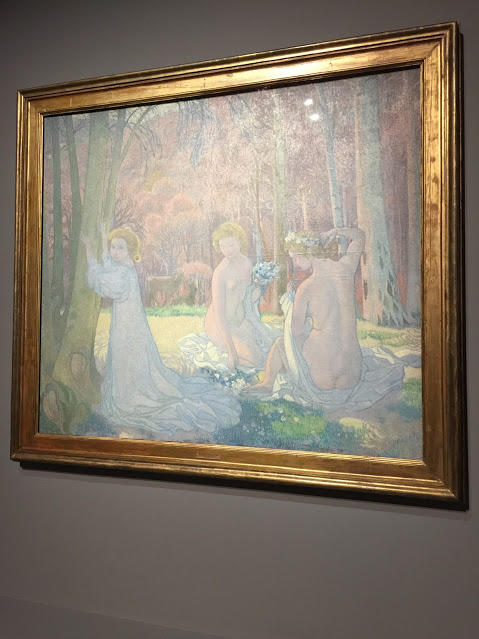 When Shchukin first started collecting, he chose pieces that connected to music and dance.
Later, he focused on landscapes and nature.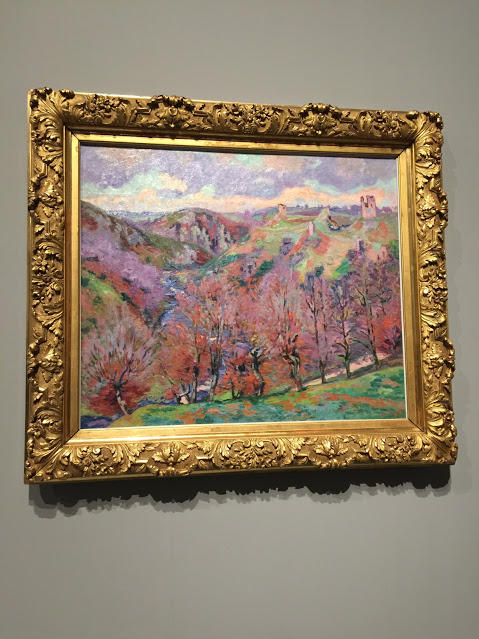 Then he found portraits interesting.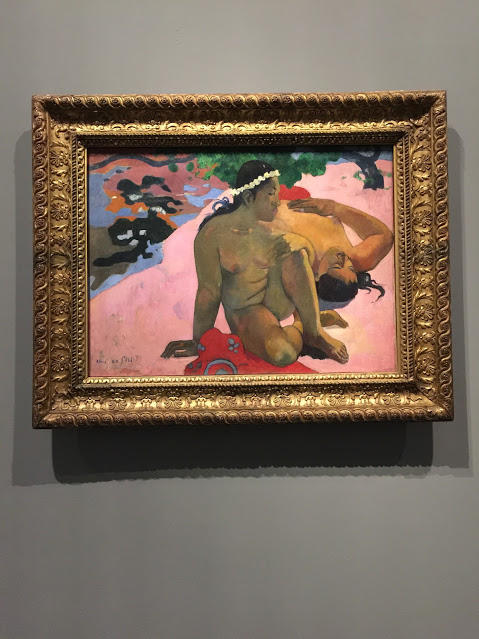 Followed by still lifes.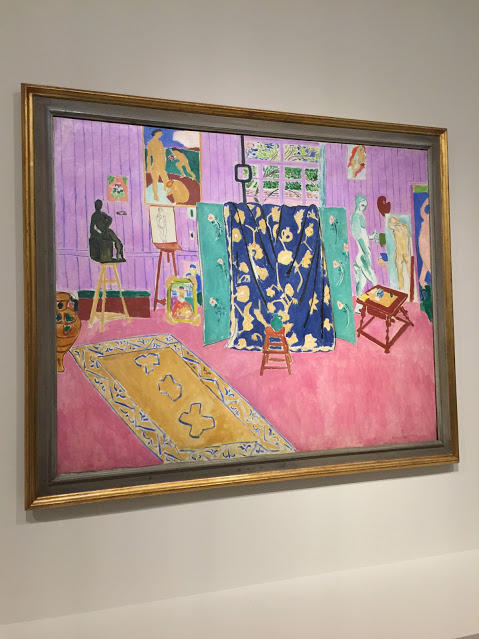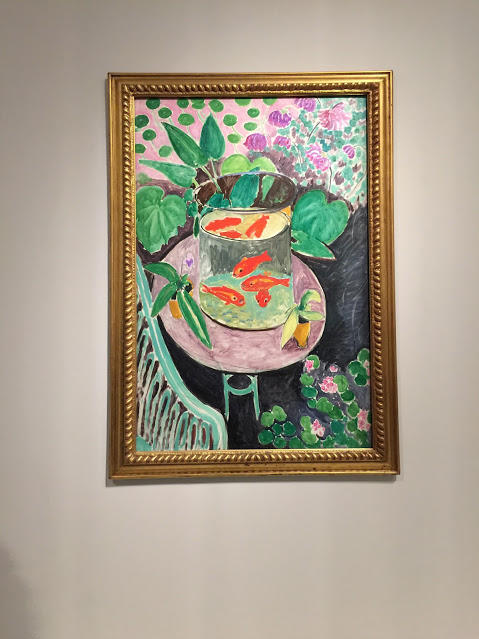 He had an entire collection of women's portraits. In these paintings, the physical details of each woman are not that profound. For example, the face and hands were roughly painted so the focus was on their clothing or the room they were in. This allowed women to stop being objectified, and it also allowed the painter to worry about the art of painting itself.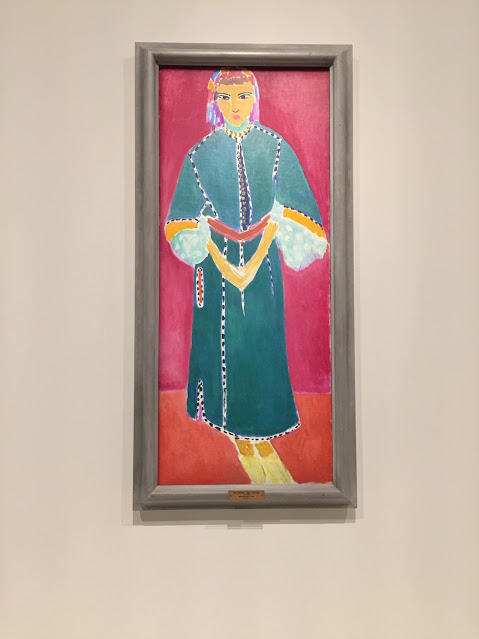 Nudes were the smallest part of Shchukin's massive collection. Most of the nudes were also in different styles ranging from Cubo-Futurist, Expressionist and Suprematist. This inspired local Russian artists who were taking cues from Matisse and Picasso.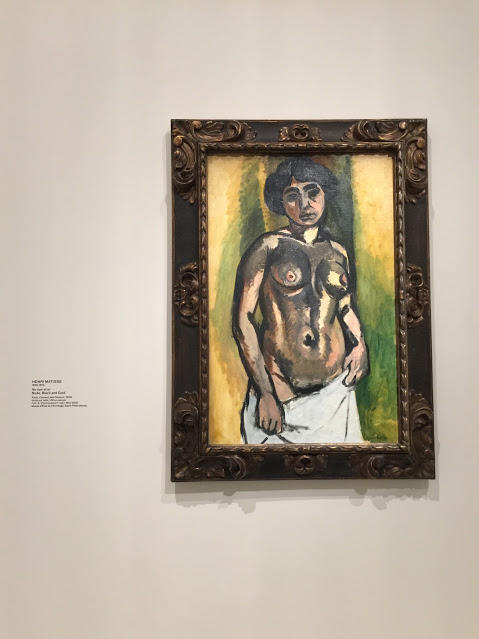 This was my first time at the Louis Vuitton Foundation and the building itself was amazing. It had 4 floors, which contained the exhibition, a restaurant, gift shop and a garden. You could see views of Paris from the 4th floor where there was a terrace. At night there was a great view of La Defense and I timed it right to also see the Eiffel Tower sparkling at the top of the hour. You took escalators up, floor by floor, and then the stairs down. On each landing of the stairs was information on how the building was built.
The exhibition itself was amazing. It was very crowded but that was to be expected for a Saturday evening. The collection was very extensive, and it was interesting to learn about the art world from another part of the world. I didn't know much about Russian art, but the more I'm learning, it seems as though everyone is just trying to understand each other. Everyone wants to connect and everyone wants to have a common thing to bring people together.
Whats your favorite part about going to museums or art exhibitions?