My long Easter weekend started with a bang when I went to YOU:ARE. This small festival featured big name acts Jauz, SNAILS and Slushii at the Auckland Town Hall.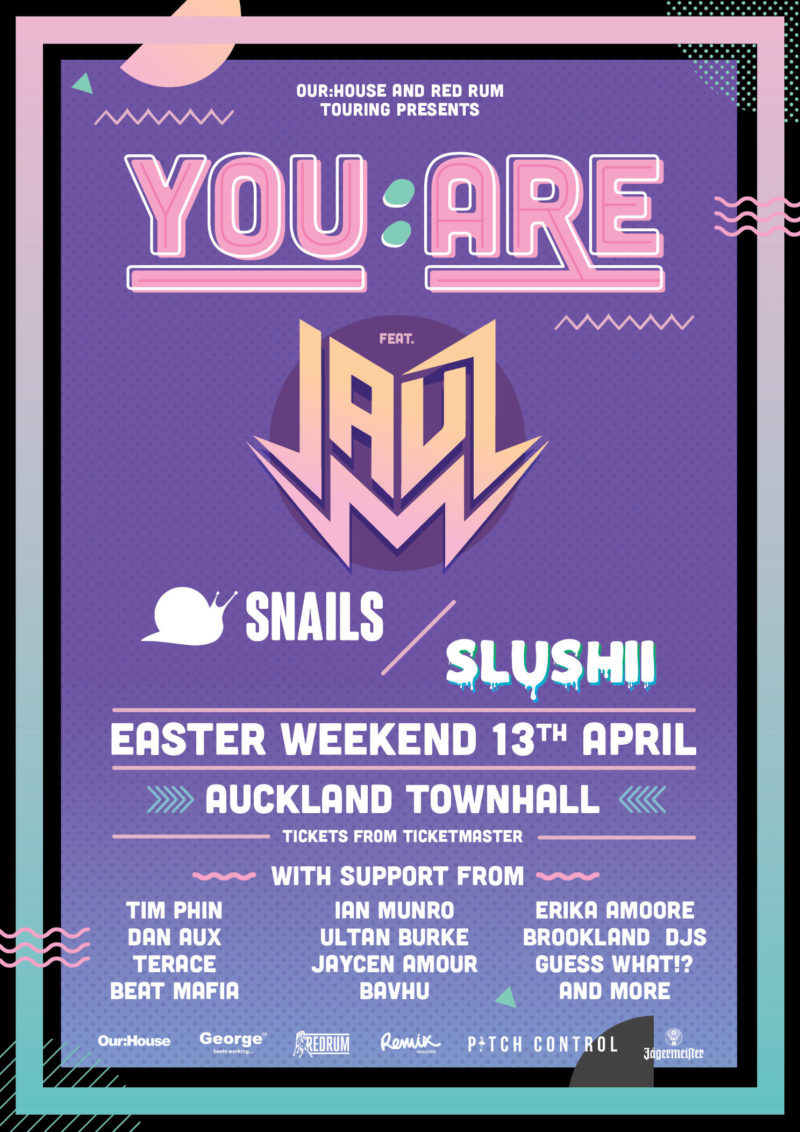 I didn't know anyone who wanted to go, so I posted on the events Facebook page, asking if anyone was going solo like I was. I got a few responses and ended up meeting a British girl named Allie. We grabbed a few drinks for Happy Hour and headed over around 9:30. The doors opened at 7 as there were two stages and some local acts.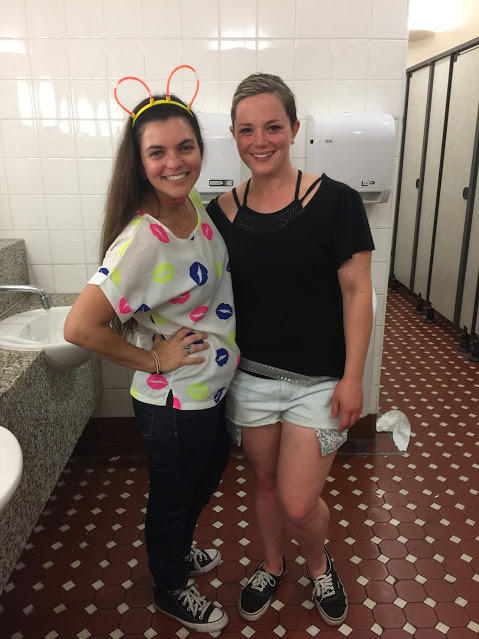 Allie told me she wanted to see Dan Aux, a local DJ who also works at my favorite radio station. He was on the main stage and we worked out way into the pitt. Being up close made me admire the concert hall. I was super impressed with the venue as it didn't seem a likely place to host a house festival, let along on a Thursday night. The main stage, in which Dan Aux, Slushii, SNAILS and Jauz played on, was in front of a major organ.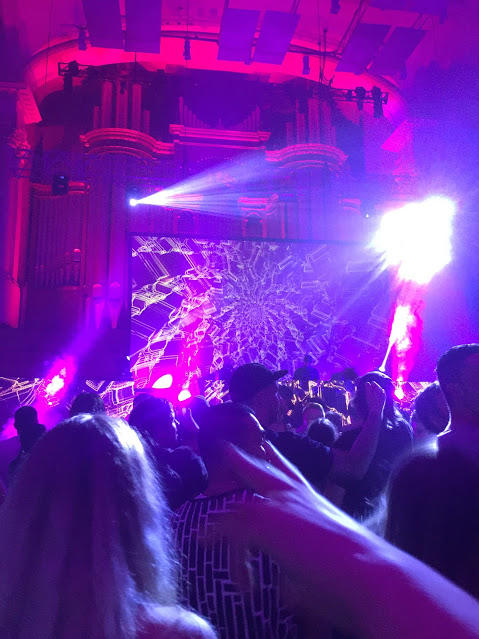 This was the scene when we walked into Dan Aux' set. The organs really illuminated the lights even more, and the sound in the hall was fantastic.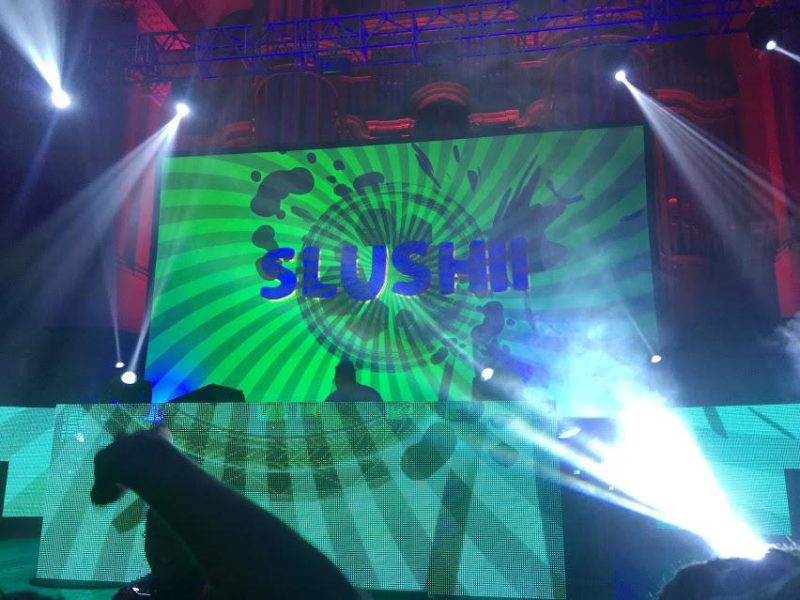 We worked out way to the front right when Slushii took the stage. He was actually the one I was most excited to see. He mixed a lot of top hits with deep drops and had the entire crowd dancing. As much as I love being up that close, it was so hot that security had to spray concert goers with water guns. After 45 minutes of hardcore dancing, we went to the bathroom. Again, I was very impressed with the venue, as there were ample bathrooms for both men and women. We barely had to wait in line!
SNAILS came on around 11 and continued to keep the crowd hyped. His visuals were trippy and the lights really accentuated the awesome details of the room. People in the crowd blew up pool floats in different animal shapes and it made the atmosphere even more unique.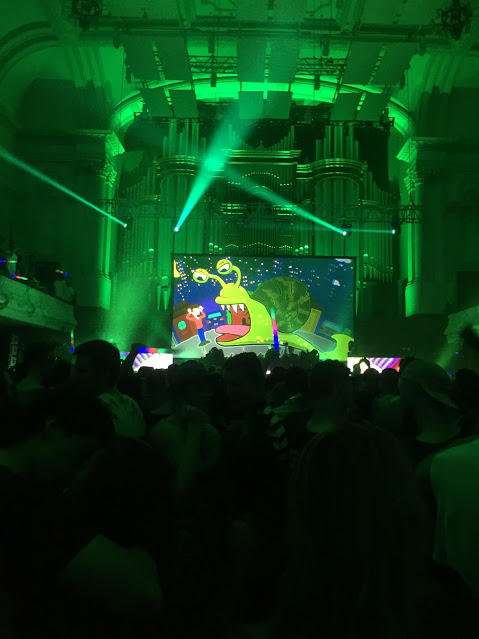 Being able to step away from the front allowed me to get air and see more of the entire show. It also gives you more room to dance without being on top of others (or in my case, others being on top of me since I'm so short). SNAILS also did a lot of top hits and blended them easily from song to song.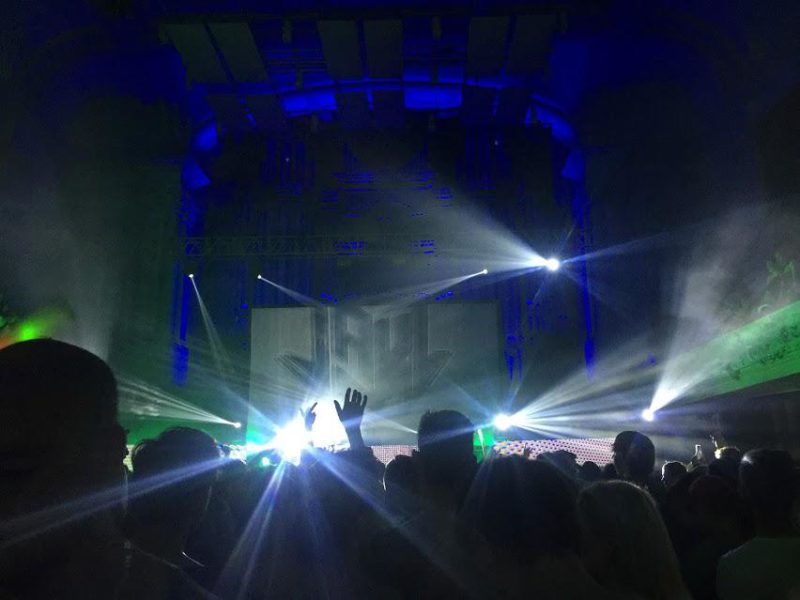 A little after midnight Jauz made his debut. He called out Slushii and SNAILS and they did a short mix together. This was nice to see, however, they had done a similar mix on the radio station during the "After Work Drive Home" segment. A close friend of mine sent me the link and I listened to that mix during my final hours at work.
Jauz has more known singles and he played each one I was expecting to hear. The coolest part and thing I enjoyed the most was even during his big hits, he surprised the crowd with an even better drop than we were expecting. He didn't drag songs out too long… just enough to hear the beats more than the normal song but switching to the next jam at the right time so you were ready to hear what was next.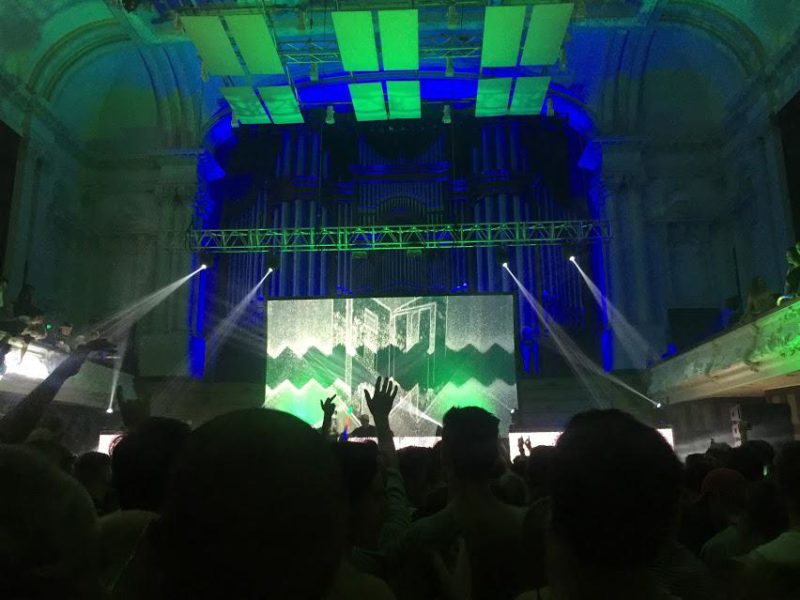 Overall I would definitely go to another show at the Auckland Town Hall. It's right downtown and had a great setting. I really enjoyed the bathroom situation and there was no line when we walked in.
I would love to see Jauz and Slushii again. SNAILS was just a bonus for me.
As you can see from the picture of Allie and I, I was wearing my glow in the dark headband. I start it off with the ears, and then they normally pop off to look like ant antennas. I got the headband in Japan and I always get compliments on it, which gives me even more reason to continue to wear it to concerts.
Looking for a sick blow up float for your next festival? You can never go wrong with pizza.
What's your go to item when you go to music festivals?