I bought tickets for RL Grime back in May. I was literally waiting MONTHS to see him. He started his NZ/Aussie tour in Auckland at the Powerstation. This was my first time at this venue which is located in Mt. Eden. He had 3 opening acts, T1R, QUIX and Tkay Maidza. Doors opened at 7:30 but I arrived around 9 pm and caught the end of QUIX' set.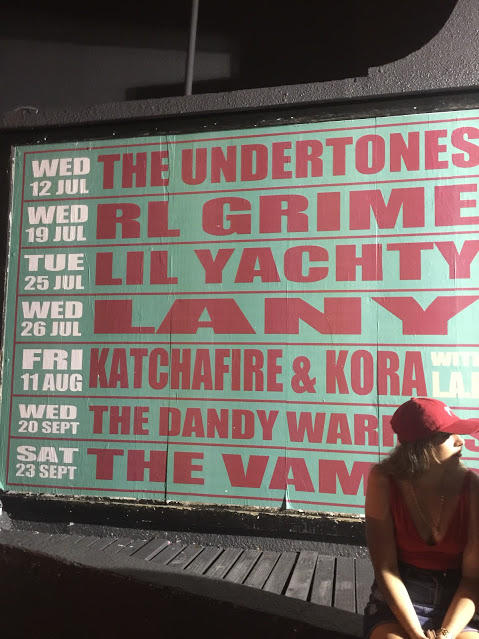 QUIX is a local DJ that does deep bass sets. I only heard a few songs but he seemed to be mixing some top hits along with his own drops.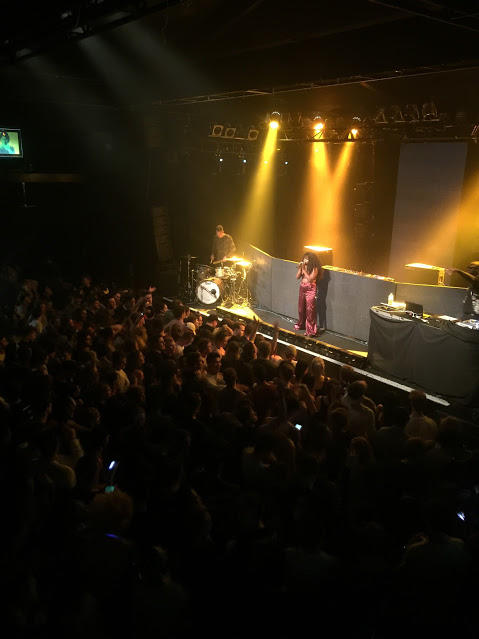 Next up was Australia's Tkay Maidza. I heard a few of her songs on Spotify and was very excited to see she was opening up for RL. She is a rapper with some pop and trap style songs, but her performance was very rap strong. She played her top hits, including my favorites: Simulation and Glorious. I watched her and QUIX from the second floor. The Powerstation had two full bars, one downstairs and one upstairs. I was pleasantly surprised to see the one upstairs was just as large as the one downstairs.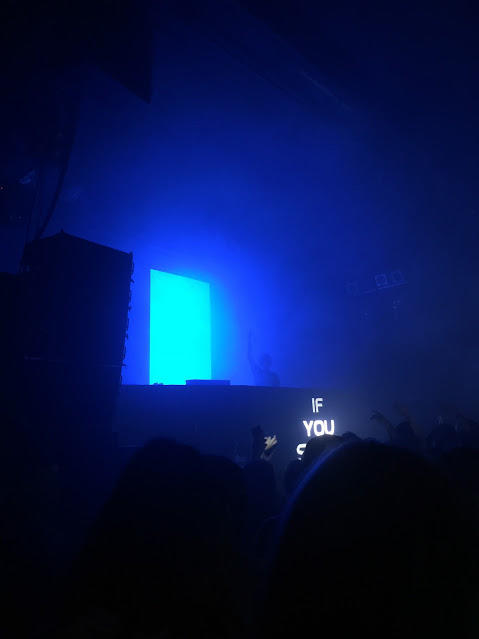 After a short break it was time for RL Grime! He came out with solid lights of blue, red and white. He played all of his hits including: Tell Me, Core, Waiting, Reims and his newest song with Miguel, Stay for It. He didn't have too many graphics compared to other artists, just his name behind him with color changes. He did mix some rap songs with his legendary drops. This show was sold out, and the entire Powerstation was jumping on their feet for his hour long set.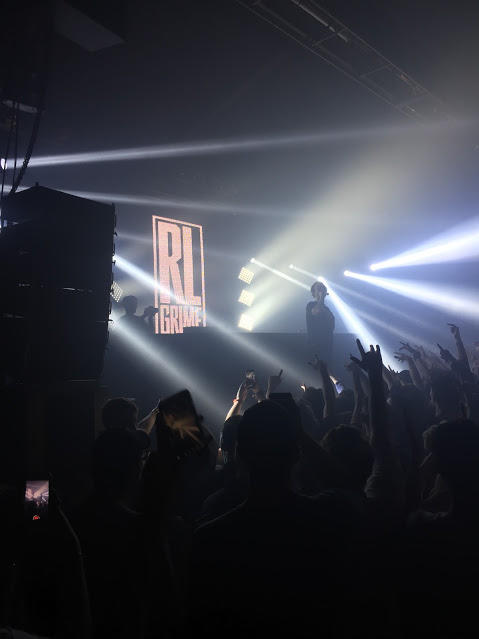 I was really impressed and had a great time! I was upset that he only played for an hour and that he didn't have much visuals to back up his performance, but the Powerstation was a great venue for him. The vibe was fully on and it wasn't too hot. There were seats both downstairs and upstairs when you needed to take a breath from dancing your heart out. I would love to see him again!
One person at every rave has a pair of these shoes… and I'm really tempted to buy a pair for myself! If you are a sneaker-head and love dancing hard at EDM shows, these are a must have for all concerts, festivals and raves.
This was my boyfriends first house concert… who was your first concert?!