While visiting my parents in Helsinki for a week, we decided to take a day trip to Tallinn, Estonia. It is a 2-3 hour boat ride, depending on which shuttle you book. The boat is more like a cruise ship, as the bottom 3 floors are for cars and trucks, and the top 3 are for people. There is tax free shopping, restaurant options such as Burger King and FroYo and even a casino.
The Tallink Shuttle is about 40 euro one way, but we paid 60 euro to be upgraded to "Comfort Class." It was definitely worth it, as we didn't have to rush on to get seats by windows. We were in a lounge with TVs and a small food bar. There is Wifi throughout the ship.
Once you arrive, I would suggest walking into Old Town. You can certainly see everything in a day, and I would suggest walking in a big circle to see everything. Start off by entering the Medieval city at the Viru Gate. As your walking in, you will see St. Catherine's passage with street vendors. Continue toward the center of Old Town to see Old Thomas on the top of Town Hall.
Next, walk up to Toompea. There you will see Alexander Nevsky Cathedral and Toompea Tower. Before going back down, make your way to the Dome Church.
Once you come back down to Old Town, walk past The Church of the Holy Ghost on the way to St. Olaf's Church.
After that, you have pretty much seen everything Tallinn has to offer. Of course you can stop for all the great boutiques and for something to eat. Just take in all the history and mystique of this ancient city!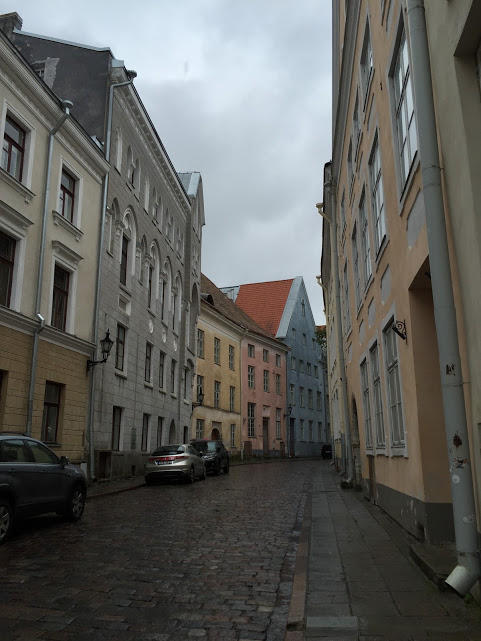 What was your favorite thing about Tallinn?