Finland is known for its saunas. In a country of 5 million people, there are over 3 million saunas. This makes them as common as one per household! I was lucky enough to go to a family home and use their personal sauna (thanks mom and dad).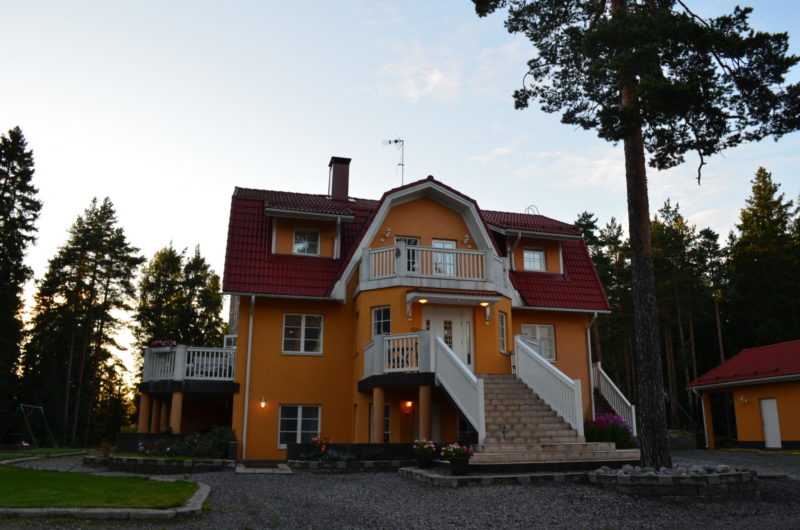 Most people will visit Helsinki or Turku, the two largest cities in Finland. The family I visited lived in Sipoo, about 45 minutes northeast of Helsinki. Seeing how most Finnish people live was interesting. They live in the woods and use nature daily. From sunroofs to opening windows to cool the house in the summer, nothing is off limits. Every home has their own private driveway because they all sit on a lot of land. Not only does this allow for privacy, but also makes each home feel as though it is secluded and remote.

You really feel one with nature in this type of atmosphere.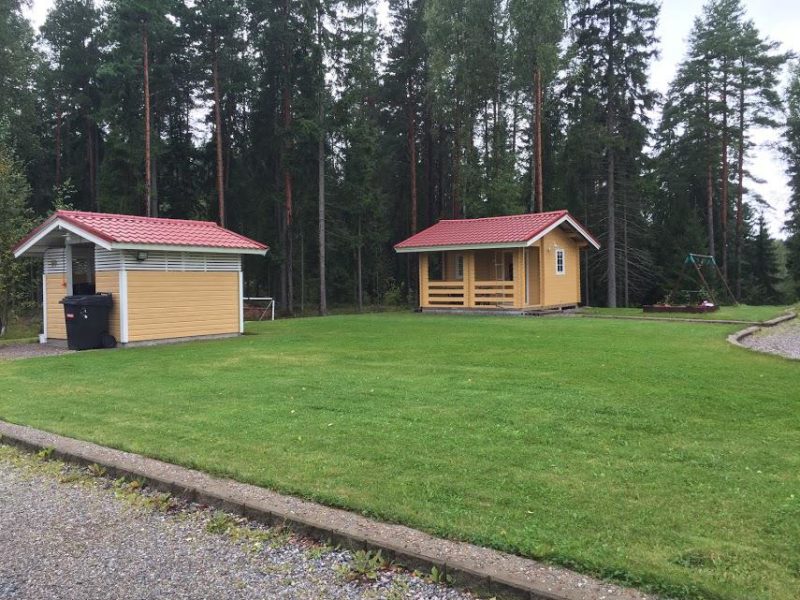 On the side of their house, they had a hut for trash and a small play house for the kids. It could double as a guesthouse for visitors.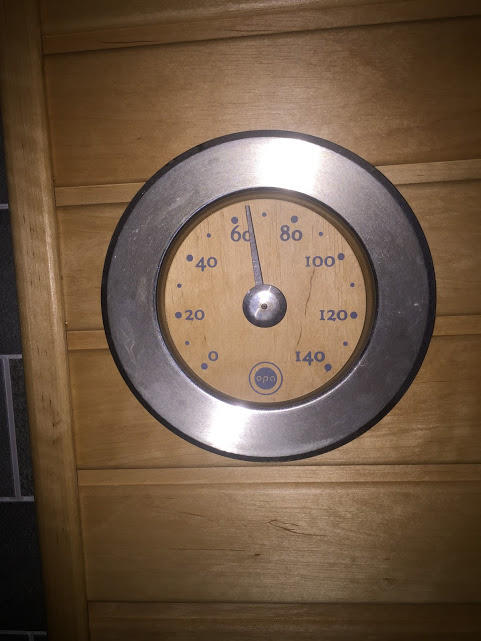 This is the gauge for the sauna, which was located in their basement. 65 degrees Celsius's is about 150 degrees Fahrenheit!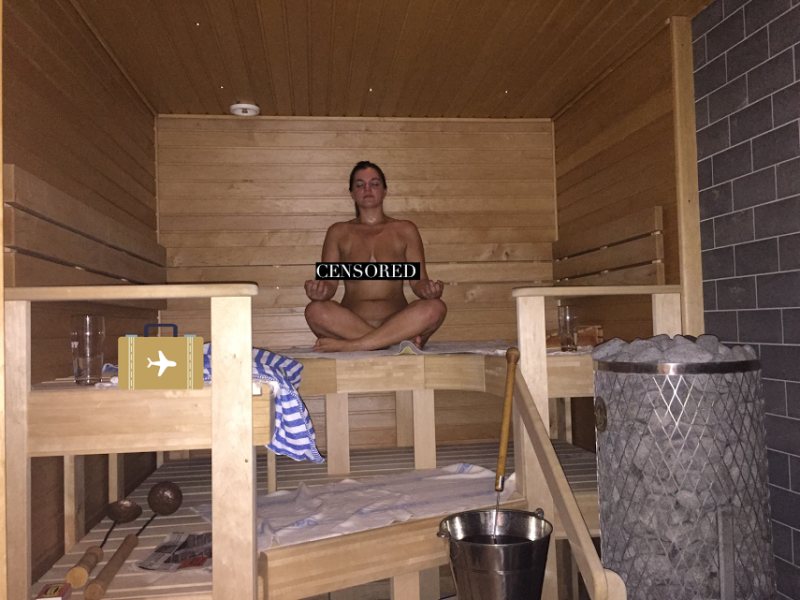 As in most saunas, you go naked. It is common for families to go together at the same time. Since this sauna was located in the basement, it was easy to step outside to get some fresh air, and then head back in. There was also a shower and changing room.
Overall, saunas are great for health and living in cold climates (as the Fins do). I slept great that night and felt refreshed the next morning. After my 45 minutes in the family sauna, I learned that they have different scents, and each can help different aliments. Throughout history, saunas were used for childbirth and cooking.
Have you experienced a Finnish sauna? What about something special to another countries culture?