New Years is always a huge celebration. Knowing I would have New Years weekend to myself, I looked at some festivals in Central Europe. The one that caught my eye was Armin van Buuren in Zagreb, called Croatia Music Week: 360º NYE. I had never heard of Zagreb… I didn't even know what country it was in. I figured this would be the perfect way to see another city and experience a great party for the beginning of 2017.
I bought a ticket, then found a hostel and flight. Zagreb is the capital of Croatia, which is known for other large music festivals in Split.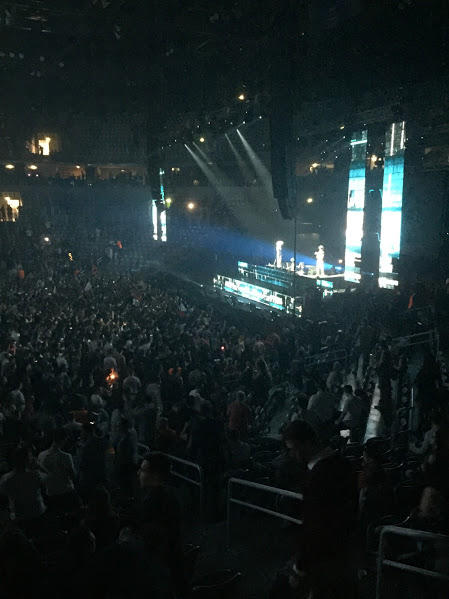 The concert was at Arena Zagreb, which is just south of the city. I took a tram there from downtown, which took about 20 min. I met a group of Slovenians at my hostel who were also going, so they let me tag along with them.
When we arrived at the venue, we had to exchange our online tickets for a paper ticket. Once inside we wanted to check our coats. This became an ordeal because  we waited in line for the coat check, only to be told we needed a voucher. We then had to wait in another line to buy a voucher and get back in line to hand over our coat. This took about 45 min due to the amount of people, so I was glad we got there early.
When we arrived, Sander van Doorn was playing. His style is very similar to Armin, as they are both from the Netherlands. Armin came on at 11:30 and had fun with the countdown until Midnight.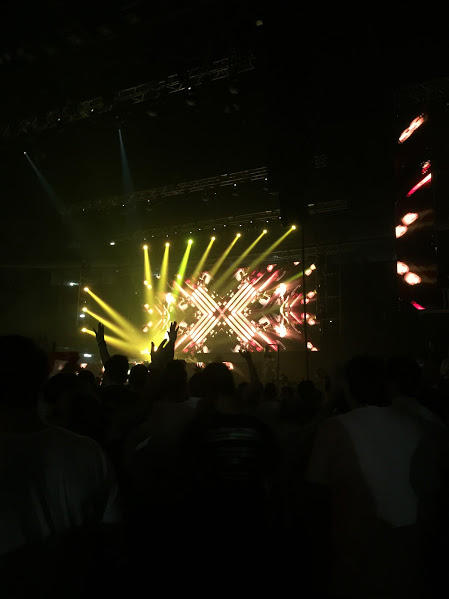 Armin played until 2:30, which made his entire set 3 hours. It was awesome! He played all of his major hits and it was straight trance bliss. He was ranked the number 1 DJ 4 years in a row by DJ Mag and I'm so glad I was finally able to see him. I've been listening to him for a few years and it was definitely worth the wait.
Overall it was a great time and I made some awesome #trancefamily friends from another country! I did however find the venue to be very disorganized. From no signs about the coat check to making people run around outside and exchange tickets in the cold, it was just a mess. On top of that, the concert was not sold out. This didn't have an impact during Armin's show, but it did for the smaller acts. It got extremely empty and when Juicy M played at 4 am it was quite cold. The event place can make or break a concert, but Armin was so great it didn't effect the experience for me; I would definitely see him again.
Tip: Wear a fanny pack! It makes it easy to dance around cause its on your waist and its the perfect size for your wallet, phone and lip gloss. Plus, its super popular in the EDM scene and is not seen as geeky.
Have you been to a concert that was disorganized?