Caen is a city of great history in France. As the northern center of Normandy, it is known for its buildings erected during William the Conquerors reign. Within this century, it was hit hard during the major Battle for Caen in the Battle of Normandy during World War II. I was in this city for 3 days and it was ample time to see all of it. Here is some history and 6 sites that you cannot miss:
Background
Born in 1027, William the Conqueror was son of Robert the Magnificent and became Duke of Normandy in 1047. In 1050 he married his distant cousin Matilda of Flanders even though Pope Leo IX opposed it. To atone the marriage, Matilda and William founded separate churches in Caen and they are each buried there as well.
Edward, the King of England, named William his successor, however, when Edward died, William had to fight Harold at the Battle of Hastings to claim the throne. On December 1066, he was crowned King of England in Westminister Abbey and got the name "William the Conquerer." He died in Rouen on September 9th, 1087 and was asked to be buried in Caen.
1. Abbaye aux Dames
Completed in 1060 for William the Conquerers wife, Matilda of Flanders, this Women's Abbey is dedicated to the Holy Trinity.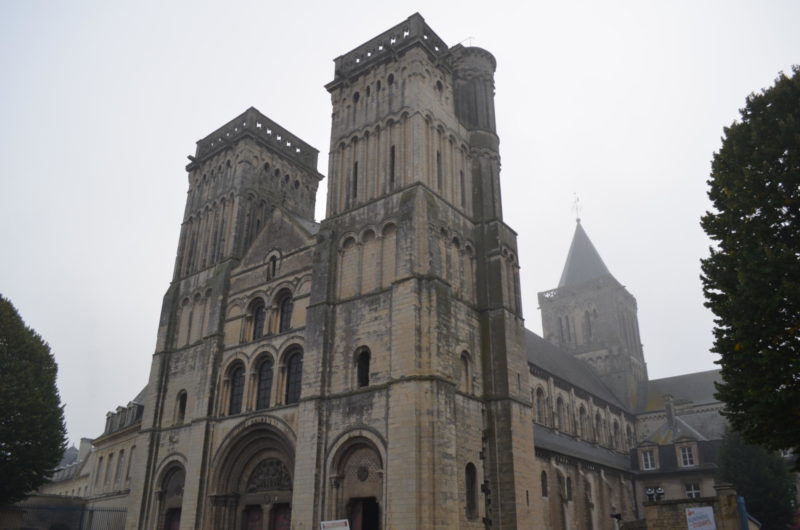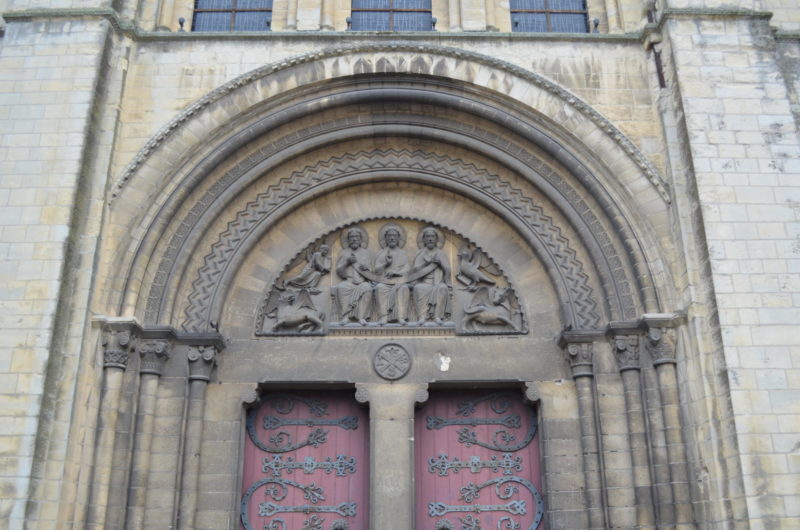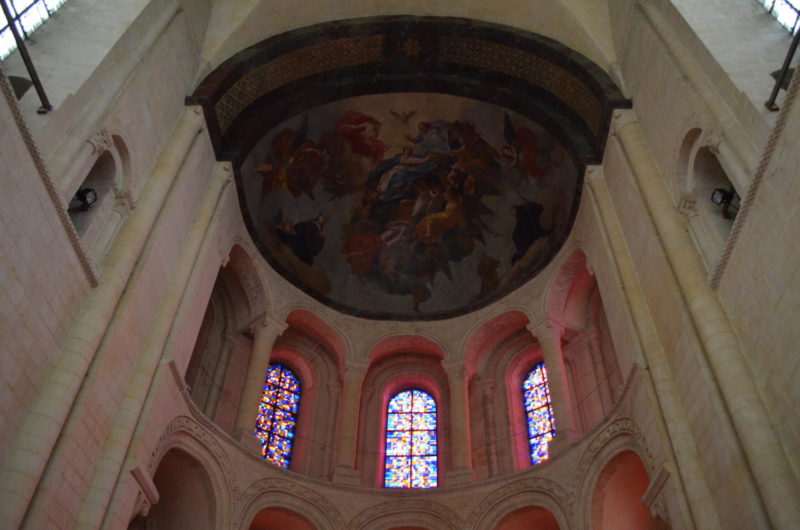 Even though this was one of the most plain churches I have ever visited, it was quite peaceful. I was in there by myself, which I might even say was a little creepy. But it was very beautiful and worth the walk to the East side of town.
2. Abbaye aux Hommes
Now known as the Church of Saint-Étienne, this monastery was consecrated in 1077 and is located on the West side of town. It took eleven years to build.
The buildings are built around a Tuscan-style cloister with classical Italian style. Today, they house the headquarters of the Caen City Hall.
As I didn't know any history before visiting, being able to see William the Conqueror's grave, which actually only contains his thigh bone, was quite a nice surprise. Again I was alone in this church and it was eery as they were playing monk hymns over the sound system.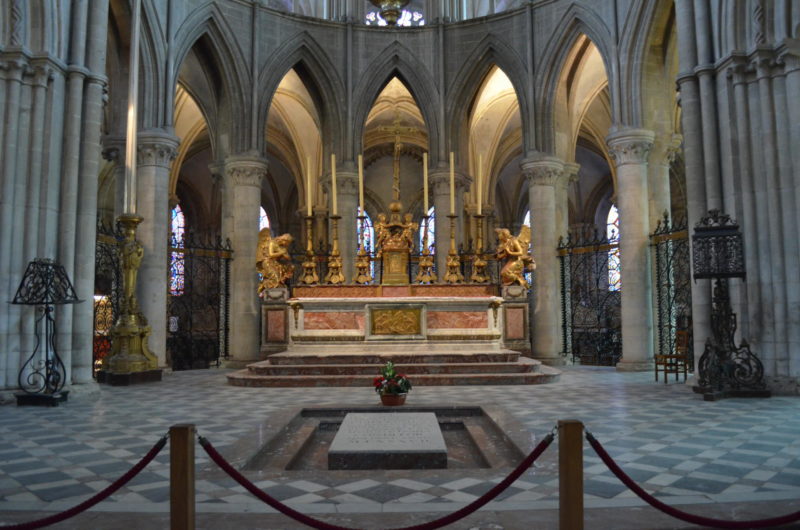 The original building was destroyed in 1562 during the First War of Religion and was rebuilt in the 18th century. (That is why only the thigh bone of William is left… the rest of his bones were scatter across Caen and never recovered.) During WWII, many locals took up refuge in this massive church.
3. Château de Caen
As the largest fortified enclosure in Europe, this castle became the permanent residence for dukes of Normandy (who were also Kings of England). Today the Château houses the Museum of Normandy and the Fine Art Museum.
4. Vaugueux Quarter
This area is in-between the Castle and the Women's Abbey. It is a very old part of town that has lots of restaurants and boutiques open for shopping during the day.
5. Canal Area
During the day you can see all kinds of boats in the canal. Since Caen is only 16 miles from the ocean, the canal acts as a way for food and product to arrive in and out of the port. At night, there are bars that line along the canal and they offer a great view of the water.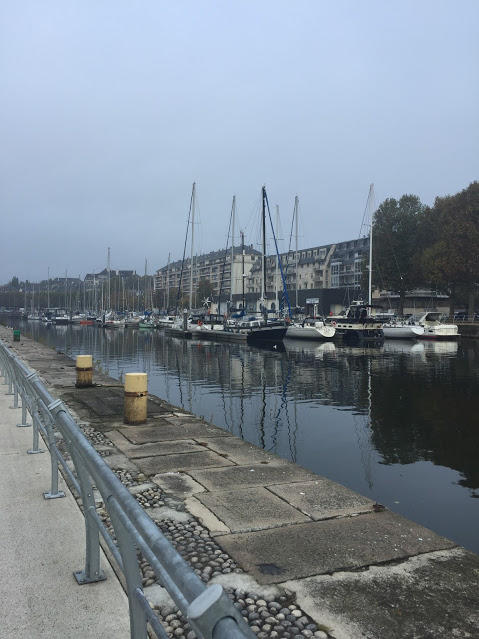 6. Hippodrome de Caen
This horse track is south of downtown but worth the walk. Whether you want to go for a jog or watch horse races daily, you can do both at this park for free. Around the track they have active work out machines for locals to use. There is plenty of shade and benches to read a book or stretch. And of course you can watch the horses go around the tracks!
Packing Advice:
The 3 days I was in Normandy it was rainy and foggy. I wore my North Face rain jacket every day and it was perfect. Not only did it keep me dry, but it kept me warm when it was cold and cool when it was warmer. My favorite thing about it is the hood. You can buy the same jacket I used in Caen here.
I am currently working on another post dedicated entirely to my time at the Caen Memorial Museum. I spent 2 days there, both at the exhibit and on a tour of the D-Day beaches.
Have you been to Caen? What was your favorite part of the city?