FLOW is an annual music Festival in Helsinki Finland. It draws 70,000 people and is a very sustainable event. This year the Festival had an almost ZERO carbon footprint! They reuse a lot of items from previous years, like seating and signs. FLOW prides itself on having both old and new musical acts, unique cuisine options and interesting art around the venue, which is an old power plant. They had an entire section of veggie and vegan options, which I loved!
The first band I saw at FLOW was TWWTH. They are from Finland and their show was an audio-visual one. It was inside and had a very intense light show paired with a movie. It was very dark when I walked in, and I couldn't see where to walk until the strobe lights came on. Once I found my own space, I watched the movie and listened to the music. There was no bass dropping, but you could tell when they transitioned from song to song. Even though it was very different, I was impressed by the all the visual queues.
Next up I saw Finnish rapper RPK. Obviously I didn't understand most of what he was rapping, but it was nice to hear rap from another country. I was impressed that he did most of his own mixing as well.
Right after RPK, I walked to the next closest stage to see the Descendents. They are an American band from the 70's. It was their first time playing in Finland, and the last stop on their summer tour. I listened to two songs, but it was very heavy metal to me.
I left that show to go to the main stage and wait for Anderson.Paak and the Free Nationals. They are another American band but was a mix of rap and jazz. The rapper, Anderson.Paak, really worked the crowd and I liked his lyrics. He then jumped on the drums and played them for the rest of the set. The Free Nationals were a mix of jazz funk. This was my second favorite show of the day!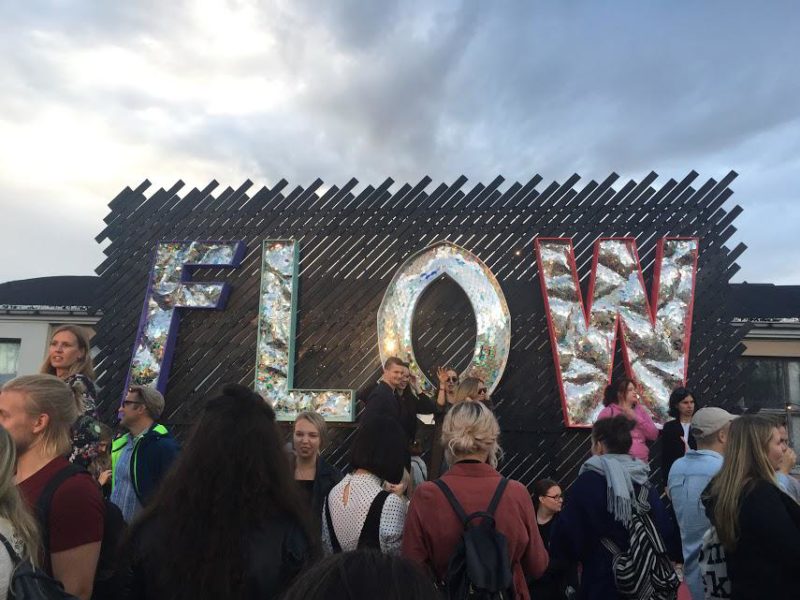 After that I went to Katerina, a Finnish DJ. She was playing for a few hours, so there wasn't a crowd when I first saw her. I liked her beats so I made a mental note to come back. When I arrived 2 hours later, it was packed and she was playing some great tunes.
Since Katerina was playing for so long, I walked to the other side of the venue to check out Venior, another Fin. The 21 year old had much more of a pop sound and reminded me of a young Britney Spears. She could definitely hold a note, but I was not that impressed.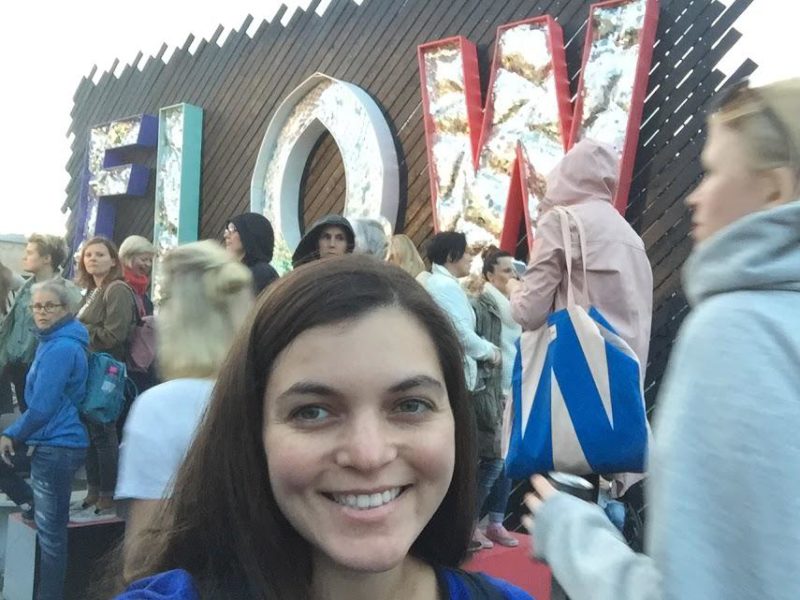 The headliner was Sia, so of course I was excited to see her. I found some stairs to sit on with a decent view of the stage (it seemed like everyone at the Festival was waiting to see her as the crowd was so large). I was completely blown away with how great of a performer she was. Obviously, she doesn't show her face, but she stood on one side of the stage with a microphone for her entire set. She had two dancers running around the stage and that was actually very compelling. She was by far my favorite act of the day.
The last set I saw was Kaytranada, a Haitian DJ/Producer. I was pleasantly surprised and couldn't stop dancing to his beats. He played a mix between house, soul and R&B and it was the perfect way to end the night.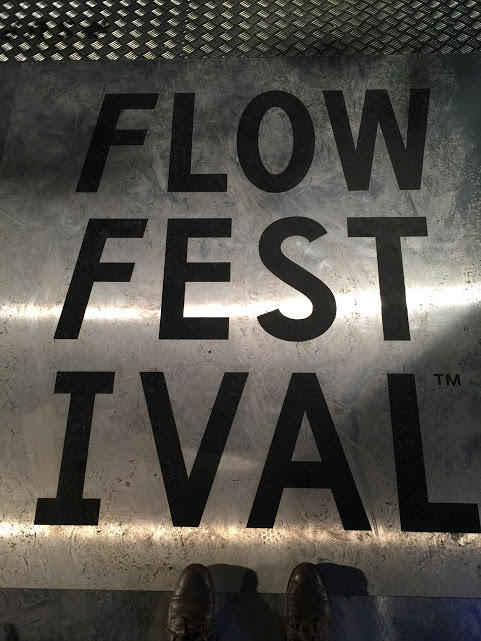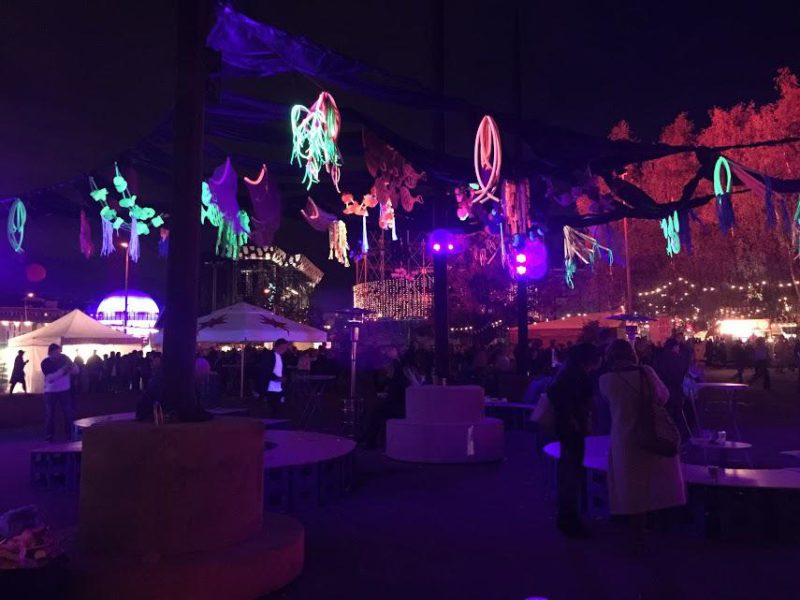 Overall I thought FLOW Festival was a great event. There were tons of food options, and I loved the recycling program. Buy a beer, bring back the can, and get 1 euro back! It was a large venue, but I think some spots were a little too tight, especially around the main stage. Other than that, there was plenty of water stations and bathrooms. There were 10 stages so there was a lot going on, however, that meant there was always someone to see. I probably won't be back, as it is in Helsinki, but I'm glad I went and that I'm able to say I have been to FLOW!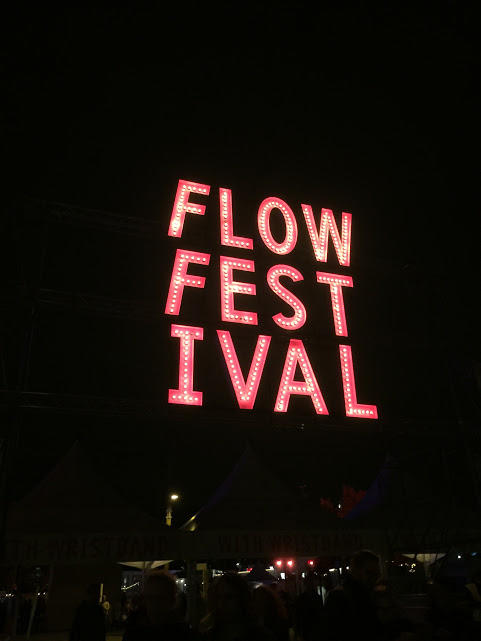 Have you been to FLOW? Have you attended a festival while visiting a new city?