Kaiteriteri is located at the top of the Southern Island. It is Northwest of Nelson and it is right on the water. It also is one of 2 access points to the Abel Tasman National Park.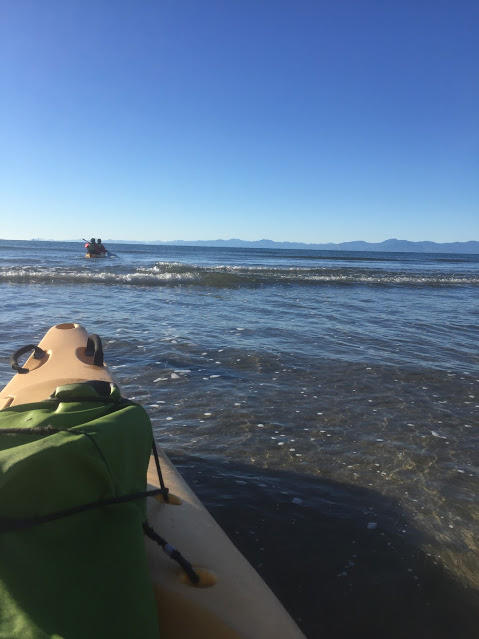 We arrived quite late, so I caught up on laundry and got an early nights rest. The next morning I got up to take a 2 hour kayak ride. It was a gorgeous morning overlooking the Southern Alps. We paddled by Split Apple Rock, the second more photographed rock in the Southern Hemisphere.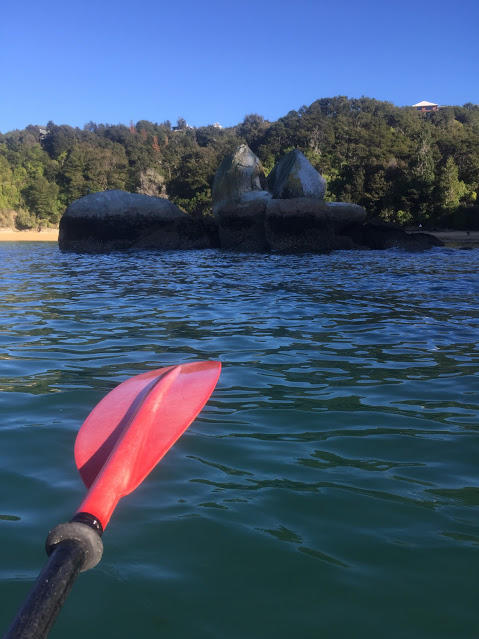 Even though it was a great morning to be on the water, it was super cold. I also thought it was an expensive kayak ride, as we were all in doubles. My boyfriend and I took a similar ride in Raglan for half the price.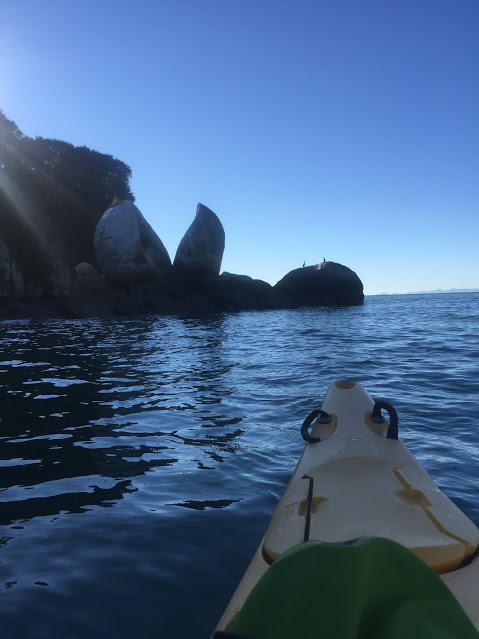 Once we left, we took a pit stop at Nelson Lake. We were really lucky with the weather, as it was such a clear day.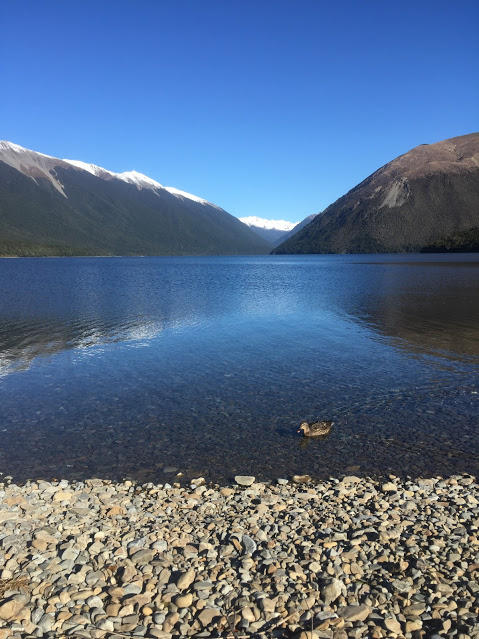 So far the South Island has been a lot of driving. The terrain is amazing, as there are mountain ranges everywhere. From beach to the rain forest, its hard to feel as if you aren't being transformed from one place to another after only 15 minutes.
Tip: I would have killed for some hand warmers during my kayak ride. Bring a pair alone with you to avoid having trouble paddling alone the coastline like I did.
Whats the coldest activity you have done on holiday?