2.5 hours east of Waitomo is the city of Rotorua. In Maori, Rotorua means two lakes. Also known as Vegas and Sulphur city, the town is full of geothermal activity (and has a slight smell of boiled eggs). Locals heat their homes and cook with all of this natural energy. They have even created a spa to sit in the mineral water which cures some skin ailments on top of it being relaxing.
I took a stroll around downtown and sat down to take in some sun at the main lake, Lake Rotorua. Afterward, I headed to the Government Gardens, as the Museum is a classical example of Elizabethan style architecture. It was created as a bath house and was the first major investment in the tourist industry in the country. The Museum was closed because of the earthquake that occurred in November so I was unable to get inside.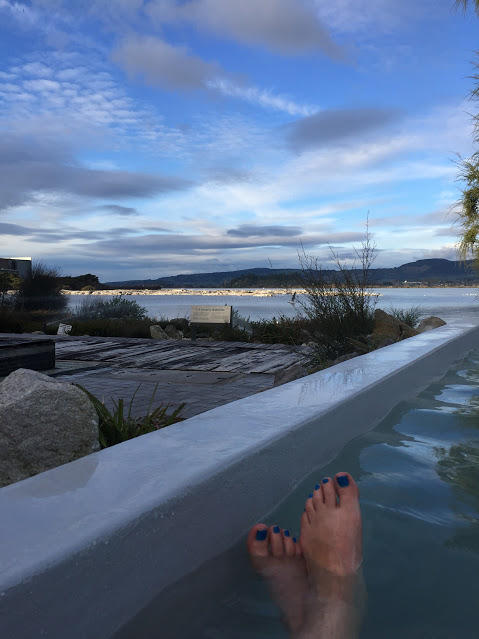 I then headed to the Polynesian Spa for sunset. There was a nice view of the lake and mountains in the surrounding area. It was $29 for the adult pools and $5 to hire a towel. They had over a dozen different pools of different sizes, temperatures and kinds of mineral water. It was relaxing but there were tons of seagulls that were crowded around the rivers edge and they were super loud.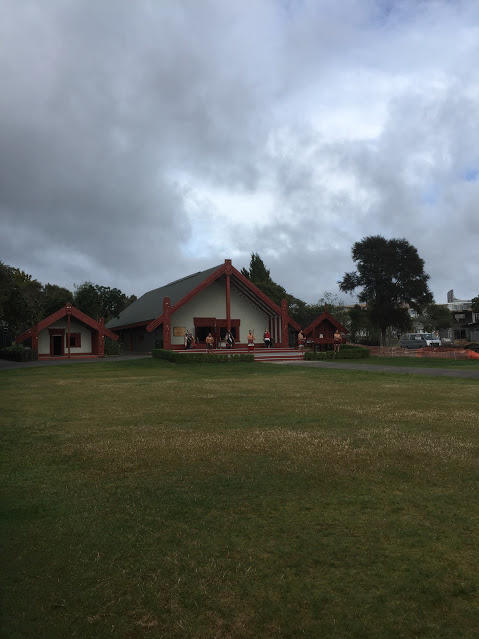 The next morning I went to Te Puia, which is a cultural center around most of the thermal activity. There are 3 geysers along with mud pools, a Kiwi bird enclosure and Maori performances. This was my first time seeing a Kiwi bird and that was super cool. They are nocturnal so the inclosure was completely dark and was a little hard to adjust to. Kiwi birds are declining at an alarming rate due to pests such as possums and stay cats and dogs. These enclosures make sure that baby Kiwis grow into adulthood and can make it in the wild before being back in their natural habitat.
When traveling from town to town over a short period of time, I recommend using a quick dry towel. This microfiber travel towel is the perfect size and will dry before you need to pack it away again!
Have you been to a place that has natural geothermal activity?