Our first stop into Taupo was Huka Falls. This powerful waterfall empties into "Great" Lake Taupo and drops 220,000 liters per second. Thats enough to fill up 8 Olympic pools every second. It was amazing to see, as it was so loud as you walked over a bridge to see the actual fall.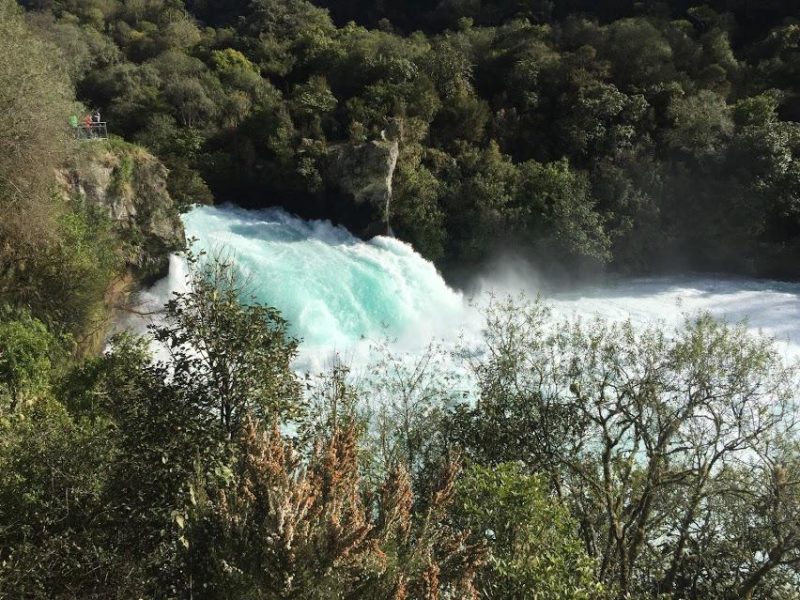 When I got back to the bus, I found out I was being picked up to go skydiving… for the first time! I choose to jump from 15000 ft and get a personal video and photos. I would free-fall for a minute and then glide down to Earth for 5 min. It was a somewhat sunny day and the jump was right over Lake Taupo. We watched a safety video, went to the bathroom and got suited up. It was pretty scary, especially since I was the first one on the plane. It was small but packed with 5 jumpers. That means I saw everyone jump right out of a plane and then the plane bobbled because of the weight difference.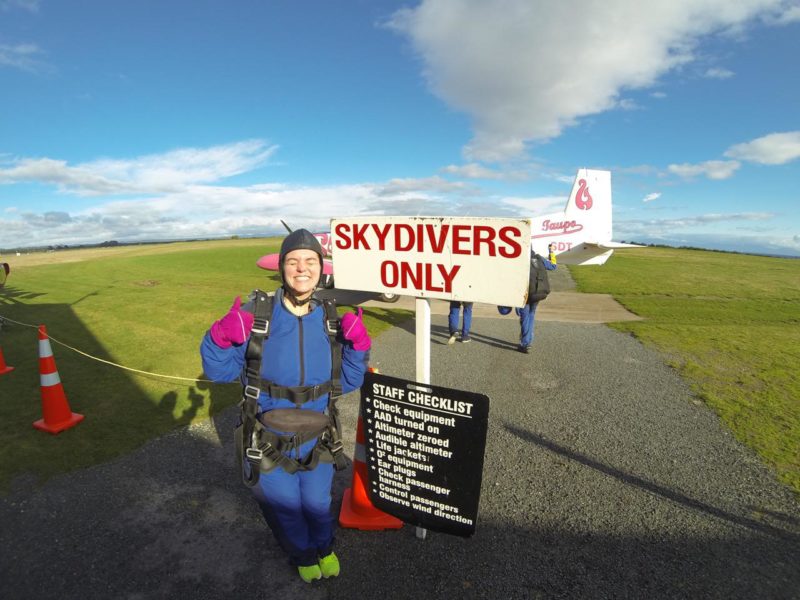 When I jumped, it was cold, very loud and I was screaming from the top of my lungs. We flipped upside down and then were free-falling for over 60 seconds. Once the shoot opened, I could breathe and enjoy the view. This was the best part, as we were over the Lake and were circling around and seeing the mountains. I didn't want to come down! I would recommend SkyDiving to everyone at least once in their lifetime.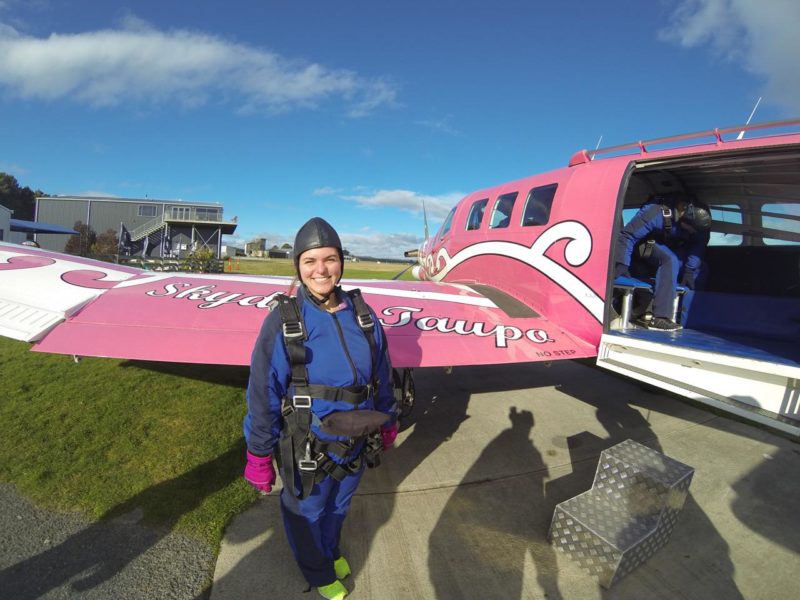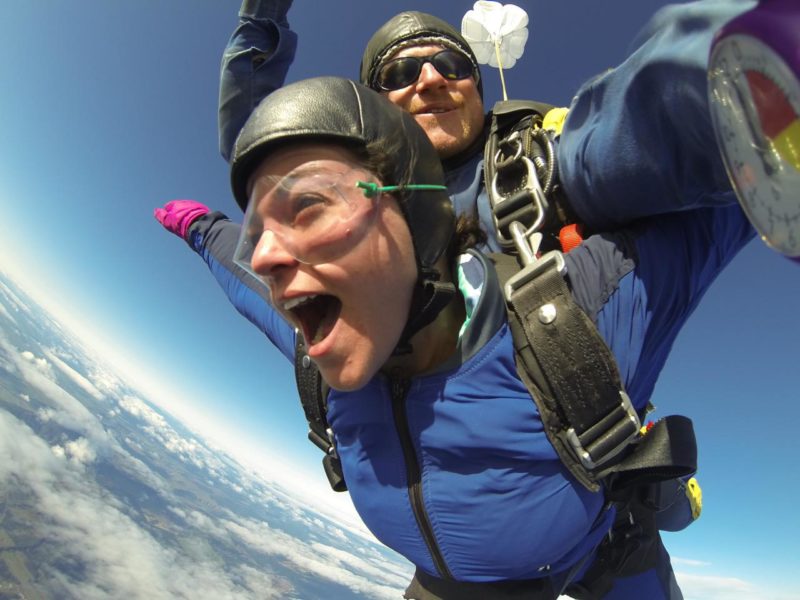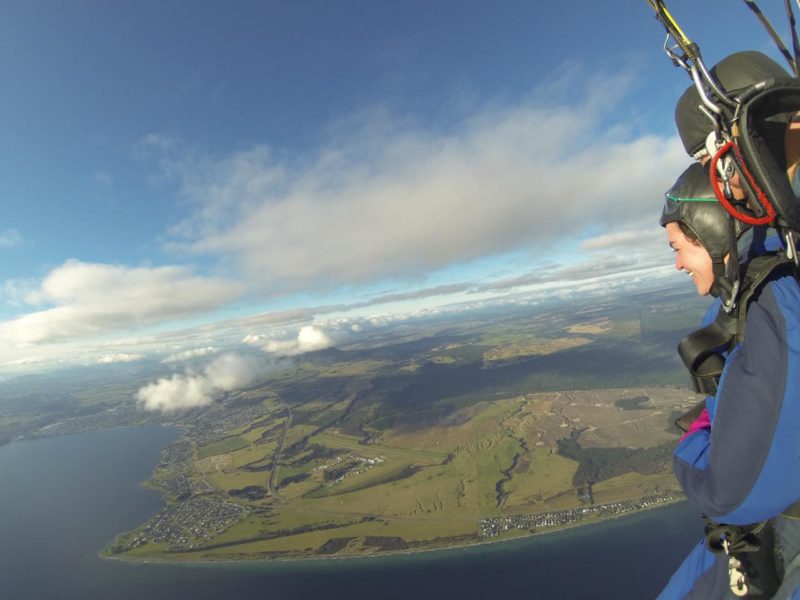 After SkyDiving I went out for Trivia with my fellow Kiwi Bus riders. We won and got a $75 bar credit so we all got shots and 2 jugs of beer to share. The next morning, I rented a bike from my hostel and rode around town. It was another beautiful day with the sun shinning. It was chilly by the Lake but still a nice day to ride around town.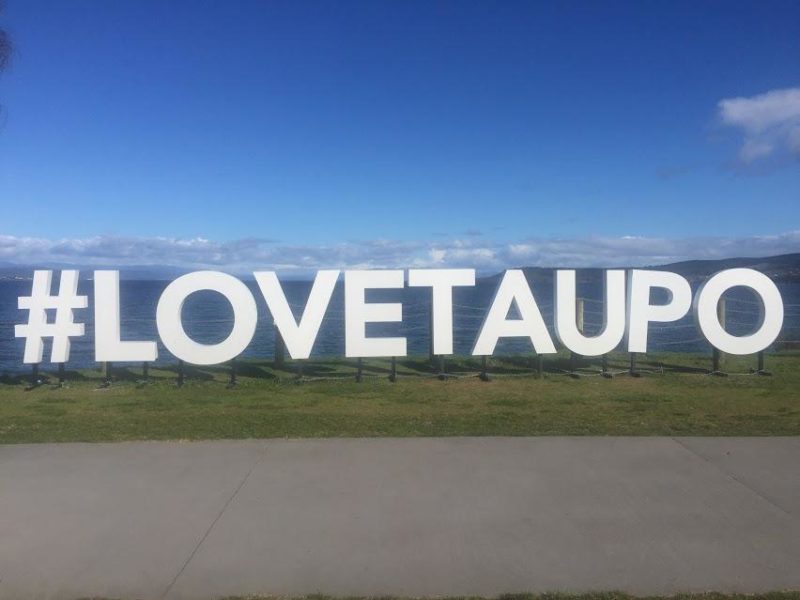 I will stop in Taupo on the way back North to Auckland and I hope I can go JetBoating in front of Huka Falls.
Tip: Having a diary to record my days on this trip has been special, and very helpful considering Wifi is inconsistent in New Zealand. It helps me remember people I've met and feelings, like SkyDiving for the first time. Get one for your daily life today!
Have you gone SkyDiving?!